MetaQuotes Software at Cyprus FinTech Expo 2017
The exhibition of financial technologies Cyprus FinTech Expo was held in Nicosia on November 8 bringing together about 500 industry professionals. MetaQuotes Software Corp. — the developer of the MetaTrader 5 trading platform for arranging brokerage services in any financial market — took part in the event.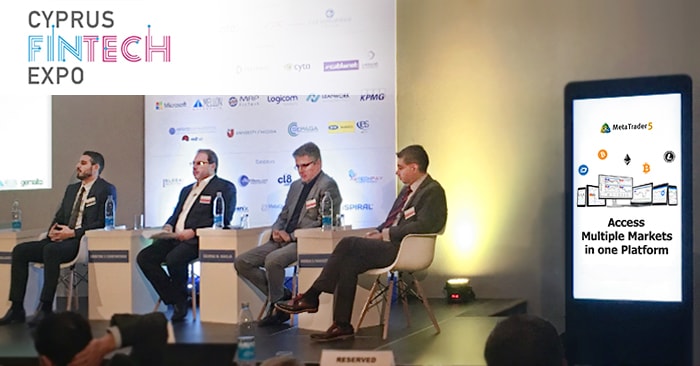 Cyprus FinTech Expo was a one day event that combined an educational conference with a comprehensive exposition of the various FinTech products disrupting the traditional financial services. Alongside the conference, attendees were offered a chance to discuss the impact and future of FinTech with like-minded professionals and keep up to date with all the rapid developments of the latest technology revolution. The key topics of the expo were mobile payments, offline transactions, crowdfunding, blockchain and cryptocurrencies. These are the subjects most expo speeches were devoted to:

Margaris Advisory: The Near Future of FinTech
University of Nicosia: Bitcoin and Blockchain: How will new forms of money and decentralised trust impact financial services?
FintechStage: The Game of FinTech Thrones - reloaded

Microsoft: Empowering Financial Services in the Digital Economy
"Our participation in the Cyprus FinTech Expo gave us the opportunity to meet and introduce the MetaTrader 5 offering to local Banks, Financial Institutions and other tech companies. The diversified audience showed interest in the Multi-Asset capabilities and the Cryptocurrency trading support of MetaTrader 5, demonstrating that tomorrow's FinTech needs are already available and accessible today", says Christoforos Theodoulou, representative of MetaQuotes Software.