New MetaTrader 5 iOS build 1509: Login to MQL5.com with Facebook
With the new MetaTrader 5 app for iPhone and iPad, it is now possible to login or register on MQL5.com using a Facebook account. Any user of this social network can access chats and a plethora of various services for MetaTrader 5 in just a few clicks. Among the large Facebook audience, a great number of mobile traders will certainly appreciate the new sign-in method.
‌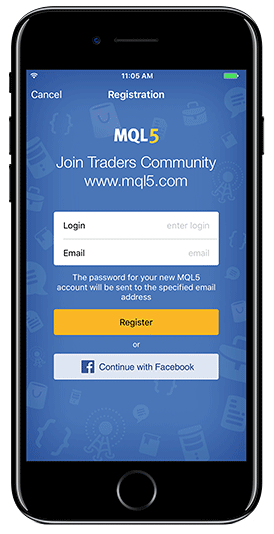 In addition, after logging in to your account, you will be able to receive push notifications from MQL5.com. It is a great way to get notified about new chat messages, comments on forum topics, and newly published articles.