MetaTrader 4 Trading Platform Released
After two years of development, the most popular MetaTrader 4 trading platform was released becoming the de facto standard in Forex trading and providing millions of traders with a reliable working tool. Traditionally, the product was developed from scratch and featured a number of fundamental differences.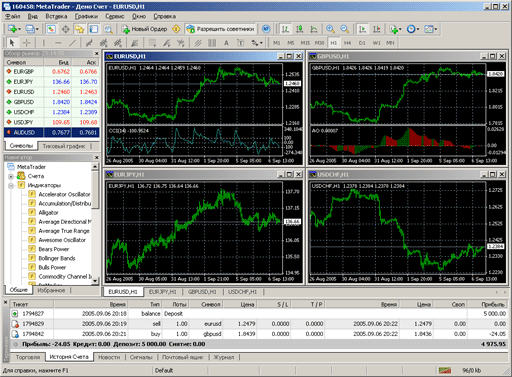 Innovations were implemented practically everywhere — from the new mobile terminals up to the fundamentally new distributed architecture of the entire platform. The client terminal once again became the most functional and popular on the market. The new platform also featured MQL4 IDE — a trading strategy development environment which revolutionized the development of the automated trading applications.
The version for mobile devices MetaTrader 4 Mobile was released in October 2005.