MetaTrader 5 iOS build 1261 with hedging available on the App Store
The new MetaTrader 5 for iPhone/iPad features hedging. This means that you can open opposite directed positions on a single currency pair.

Create a hedge account to access the position accounting system that is well known from MetaTrader 4. The system allows you to have multiple positions (including opposite directed ones) on a single symbol. If you have an open position for a certain symbol and execute a new deal, a new position is opened, while the existing one remains intact.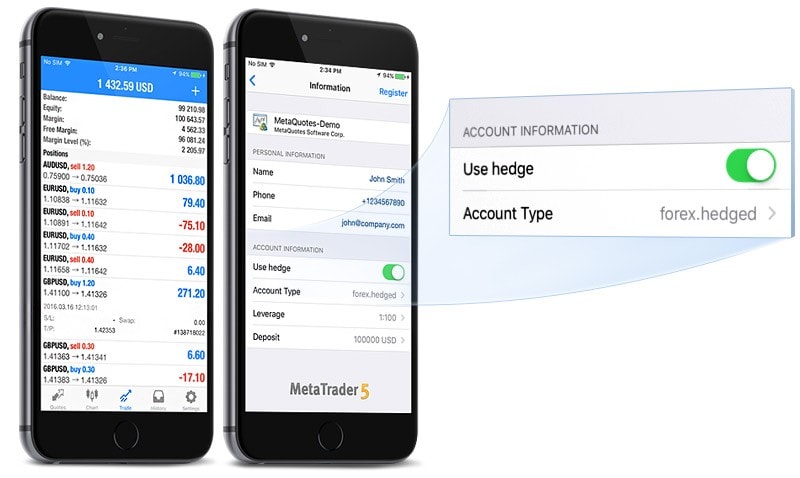 Please note that hedging is currently available only for opening demo accounts on the MetaQuotes-Demo server. Brokers will be able to support hedging in MetaTrader 5 in the near future.
Download the new MetaTrader 5 for iOS and try a demo account with hedging!