MetaTrader 5 is the only solution which allows combining different markets in a single platform, gathering the general statistics, having entire control over any number of funds and earning the trust of potential and existing investors.
Request access to MetaTrader 5 for hedge funds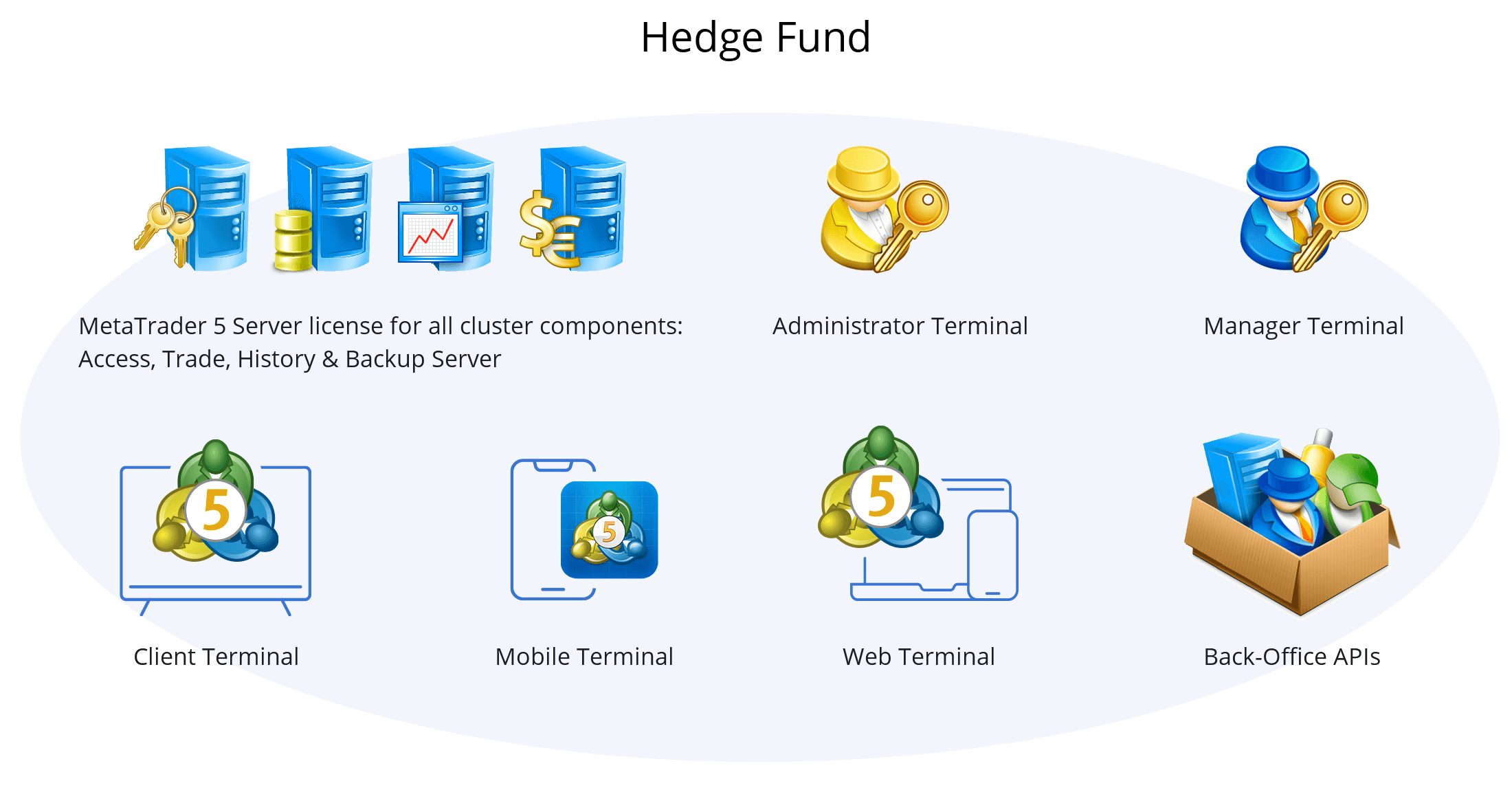 What will you get?
Licenses for access, trade, history and backup servers — the servers ensure the smooth operation of your entire system, while they save the history of any changes and help in restoring data in cases of a failure.


The administrator terminal for a hedge fund manager allows you to manage the fund: configure financial instruments, separate access and adjust other parameters.


Trading terminal for hedge fund employees — here your traders receive the best tools for analysis and trading (both manual and algorithmic).


The client terminal for investors helps your clients to monitor the fund activities and undertakes some of the routine reporting tasks.


Access via mobile and web terminals — yourself, your traders, and your clients, are able to work in MetaTrader 5 at any time from anywhere in the world via PC and mobile devices.


Back office APIs allow you to customize MetaTrader 5 components, complement functionality or integrate the entire platform with trading and post-trading systems.

You will also get
How to connect?

Fill in the form (name, email, phone and legal name)
We will explain how everything works, give a presentation and provide a free two-week long demo
If everything satisfies your needs, you can sign the contract and start working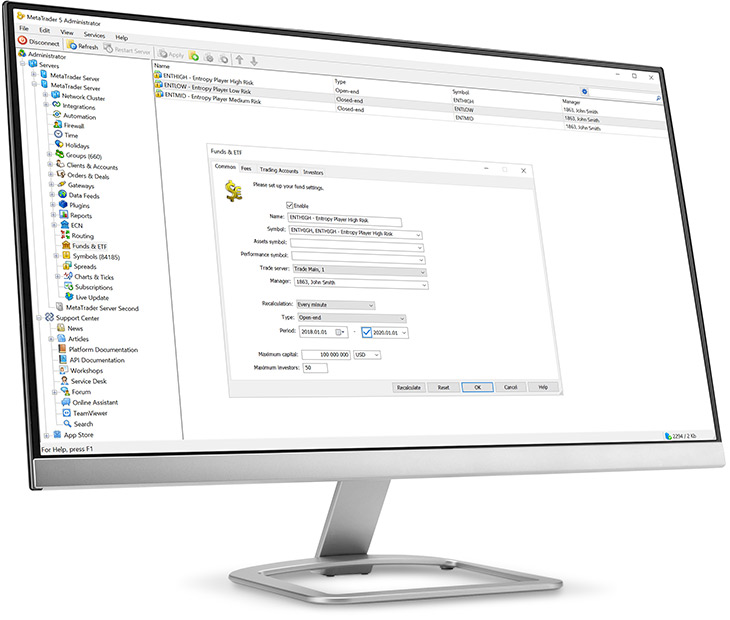 Price
Work in different markets, get general statistics and do not waste your time on routine reports. You will increase profits, find new investors and be able to control the activities of the entire fund through a single terminal.
The value of MetaTrader 5 for you will probably turn out to be higher than the price.
MetaTrader 5 means full control over the fund, transparency for investors and the best analytical and trading tools. Connect the platform to consolidate management, maximize profits in any markets and attract more and more new investments.