Starting an online brokerage business in today's landscape is not as challenging as it used to be. Nowadays, it is quite a straightforward and rewarding process that can be initiated in just a few steps. The factors that you need to consider include setting up the corporate structure, providing secure funding, creating a website, choosing a trading platform, establishing relationships with liquidity providers & payment providers, choosing your team members, and developing a marketing plan to start onboarding new clients. Let us consider each step in more detail.
Step 1: Company Formation, Funding & Bank Account

To start with, you need to have a registered company, with the relevant business activities registered under that entity. These activities need to be directed towards allowing you to offer financial, brokerage and forext rading services at your desired jurisdiction of operation. Make sure they comply with offering your services to your target market and are in line with any applicable regulatory requirements.

Once the company is set up, you need to provide secure funding that will allow you to start and support your growth. Funding can be from your own funds (self-funding) in case you have a strong financial foundation or from friends and family. Other funding options include external sources such as Bank Loans, Venture Capital, Angel Investors or a combination of different funding sources to fully fund your brokerage startup business needs.
The next step is to have a corporate bank account from a licensed bank. This account needs to be registered under the company that will be your brokerage company. An early application to open a bank account is highly recommended to avoid any possible delays in launching your brokerage business.
Step 2: Website

The website will be the face of your company in the world of online brokers. For this, you need to have a fully working brokerage website showing clearly your offerings, such as account types, trading conditions and terms of using your services. Offer additional useful trader resources such as VPS, copy trading, live rates, economic calendar, analysis and education.
In addition to this, your website needs to have full company information such as registration number, contact form, and other details, including email, registered company address and operating address of your physical offices. Based on the country of registration, regulation and operations of your brokerage, you need to display clearly all the necessary risk disclosures as well as the list of restricted countries that you are not allowed to work with.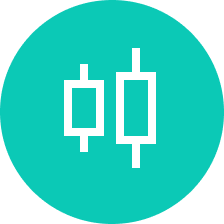 Step 3: Trading Platform

The trading platform you will choose needs to have a solid, fast trading engine and extended back office functionality to be able to manage and track orders. You will also need a customer relationship management (CRM) system to manage the interactions with clients, an embedded risk management system to monitor and manage risks, a KYC system connected (preferably automated such as Sumsub which is readily integrated with MetaTrader 5). MetaTrader 5 offers all of the above plus much more, such as automated operations, ECN, ready-made connectivity to news, price feeds and popular liquidity providers.
Since your online brokerage business depends on the technology to be used, we recommend choosing a multi-asset trading platform MetaTrader 5. It is a complete, proven, reliable and famous platform among millions of traders. It enables you to serve all types of clients, ranging from beginners to experienced retail and institutional traders.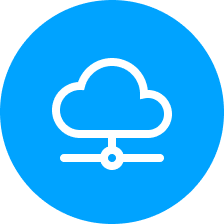 Step 4: Virtual Hosting

Select the hosting provider to have the servers installed. Installation of MetaTrader 5 servers is straightforward and can be either done by you, or MetaQuotes can do the installation free of charge, as a part of the delivery set. There are a plethora of Hosting Providers that can offer you fast, reliable and easy-to-rent hardware at their server locations of your choice. Some examples include Equinix, AWS, Azure, Alibaba Cloud and other dedicated companies specializing in taking care of your MetaTrader 5 server hosting needs.
MetaQuotes offers part of the MetaTrader 5 servers hosting via the dedicated "Access Servers" hosting. Since your traders will not be directly connecting to your trade server for security reasons, it's considered the best practice to place the Access Servers in geographical locations close to your traders to improve connectivity and user experience. MetaQuotes Access Servers are a quick and reliable way of choosing the right locations that can be deployed in just a few clicks and at a very efficient price. This solution is easily accessible from your MetaTrader 5 Administrator.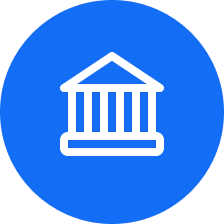 Step 5: Liquidity

Decide which financial instruments you wish to offer to your clients (FX, Commodities, Indexes, Stocks, Cash Equities, Futures, Options, Bonds, etc.) and then choose a liquidity provider to work with.

MetaTrader 5 supports all of the above aforementioned financial instruments and has ready-made connectivity solutions (gateways) to liquidity providers, broker dealers, exchanges, FCMs, ECNs, banks and non-bank financial institutions that can be used cost effectively (without any volume-based fees) for your brokerage needs accordingly. Additionally to the above, MetaTrader 5 comes with a built-in ECN functionality allowing you to create your own liquidity pool, generate your own depth of market as well as run full matching-engine operations from both internal and external market participants.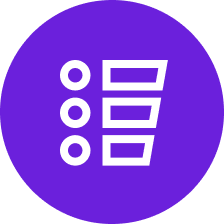 Step 6: CRM

The brokerage CRM system is a software tool specifically designed for use by online brokerages to manage their interactions with clients. The system typically includes features such as lead management, client onboarding, customer segmentation and marketing automation.
Such CRM systems can help brokerages streamline their operations, improve customer satisfaction, and increase their efficiency. They can also provide valuable insights into the needs and preferences of their clients, helping brokerages to tailor their products and services more effectively. CRM functionality is already embedded in MetaTrader 5 Manager Terminal, but we recommend extending this to a complete solution for both working with your clients and managing your company's internal operations.

To achieve this, we recommend TeamWox CRM as a complete solution for the efficient management of both your company's staff and your customers. With TeamWox you can use Tasks, Tickets, Emails, Chat and IP Telephony to store the entire history of your communications with customers. All client-related discussions, requests, calls, emails and documents can be accessed within the system. Work flexibly by setting your own permissions and configuring employees' access to the data individually and for each department. Access your own generated statistics on new client acquisitions, track your employees' performance, generate reports and much more.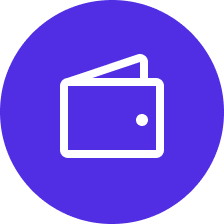 Step 7: : Payment Service Providers (PSPs)

Pave the way for your traders to be able to deposit and withdraw their funds to trade with your brokerage. This can be done with direct deposits to your brokerage's bank account. Optionally, this can be done with the use of payment providers which typically are financial service companies that facilitate the transfer of funds between different parties.
Payment providers play an important role in the online trading industry by providing brokers with a convenient and secure way to handle clients' funds. Such services also help to protect consumers by providing an additional layer of security and oversight in the financial system.
Traders can deposit funds into their trading accounts using a payment provider facilitating payments from credit/debit cards or electronic payment services like PayPal, Skrill, Neteller, etc. The payment provider processes the transaction and transfers the funds to the broker, minus fees or charges that may apply. When the client wants to withdraw funds from their account, the broker initiates the withdrawal request through the payment provider. The provider then processes the request and transfers the funds to the client, again minus fees or charges.
There are many payment providers that you can choose and form your partnership with, however, you should choose the ones that can accept payments securely from the geographical location of your target audience.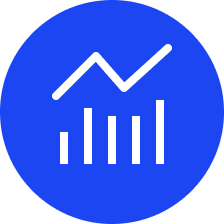 Step 8: Marketing & Analytics

Marketing is an essential operation in the highly competitive world of online brokerage businesses. A strong marketing strategy can help your brokerage takeoff, attract and retain clients, differentiate from competitors and build brand awareness.
Overall, the role of marketing is to generate leads, convert those leads into clients, and retain those clients over the long term, by effectively promoting their products and services.
There are many different marketing tactics that brokers can use, including search engine optimization (SEO), social media marketing, content marketing, email marketing, and paid advertising. Brokers may also use events, sponsorships and partnerships to promote their brand and reach new audiences. Marketing also plays a role in retaining existing clients by providing them with valuable content, resources, and support. This can help foster a sense of loyalty and build long-term relationships.
To successfully achieve all of the above, you will need to analyze your marketing activities, websites, campaigns, affiliates, IBs, partner sites, visitors and client activity, as well as allocate your marketing budget wisely to maximize your return on the marketing investment.
MetaQuotes offers an integrated analytics and advertising engine namely Finteza that works seamlessly with MetaTrader 5, your clients, your website and your marketing activities lifecycle. The best part of Finteza is that it works as a turnkey solution together with MetaTrader 5. It gives you access to true "end-to-end" analytics of all the stages of the acquisition funnel, starting with the site visit, to the registration, account opening, depositing, trader behavior from inside the platform, re-depositing actions tracking and much more. All of which are crucial for effective data analysis.
Finteza offers full data associated with the real client acquisition costs, data for optimizing your marketing channels and the possibility to boost the return on investment (ROI) and client lifetime value (LTV) allowing you to reduce costs and wisely spend your marketing budget for the greater impact.
Finteza can be bundled with the MetaTrader 5 platform at a very attractive and reasonable price, without the need to invest in third-party analytical tools. You can instantly focus on real-time data that matters in order to grow your business.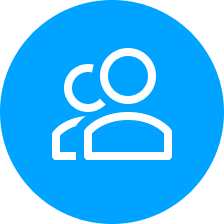 Step 9: Staffing

The type and number of employees you will need in a brokerage company, will depend on the size and scope of your business. However, certain roles are common in most brokerages:
Sales / Marketing / Business development / Affiliates management
Customer care and retention
Dealing and Risk Management
Technical administrator / IT
Compliance
Finance
1. Sales, marketing and business development: These employees are responsible for generating new business and developing relationships with clients and affiliates. They may be involved in activities such as prospecting, client onboarding, marketing, analytics, lead generation, and account management.
2. Customer care and retention employees are responsible for handling inquiries and complaints from clients, as well as providing support and assistance. They may work in a variety of channels, including phone, email, and live chat/internet messaging.
3. Dealing room and risk management employees are responsible for monitoring and managing risk across the brokerage. This may involve executing trades on behalf of clients, managing the exposure of the brokerage, hedging the trades to external liquidity providers, setting limits on leverage, implementing negative balance protection, and monitoring trades for suspicious activity.
4. Technical and IT employees are responsible for maintaining and updating the brokerage's systems and infrastructure. This may include tasks such as managing servers and administering the platform, troubleshooting technical issues, and implementing new technologies.
5. Compliance employees ensure that the brokerage is complying with regulatory requirements and industry standards. This may include tracking client KYC documents, checking the source of funds for the clients and adhering to the AML rules, filing reports with regulatory bodies, and monitoring trading activity for compliance violations.
6. Finance employees are responsible for managing the financial aspects of the brokerage, including handling payments and relationships with banks, bookkeeping, budgeting and reporting.
Depending on the size of your brokerage and your specific needs, other roles may also be needed.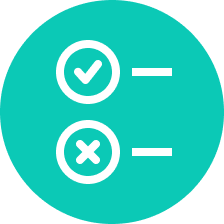 Step 10: Testing, Training and Going Live

Before you go live with your brokerage, it is important to ensure that everything is in order and that you are ready to begin accepting clients. Here are some things you should check:
Trading platform: Test your trading platform and its trading condition settings. Make sure that all of the necessary features and tools are available to your clients, and that your staff is trained to operate it. MetaQuotes offers product-specific Certification programs that can be used to certify your staff that will operate your MetaTrader 5 platform.
Risk management: Check your set of risk management policies and procedures to protect your business and your clients. This may include setting limits on leverage, implementing negative balance protection, testing your liquidity provider's executions and monitoring processes for your clients' trades for suspicious activity.
Client onboarding: Test your process for onboarding new clients, including verifying their identity, collecting necessary documentation, and explaining your products and services.
Client funds: Ensure you have in place a secure and working system for handling your clients' funds, including processes for depositing, withdrawing, and holding client funds.
Marketing and branding: Pre-launch your marketing and branding strategy to promote your business and attract new clients.
By checking these 5 simple points before you go live, you can ensure that your brokerage is well-prepared to launch and that you will be able to provide a high level of service to your clients.