MetaTrader 5 for Android – User Guide
MetaTrader 5 for Android powered devices is a platform for mobile trading on the Forex and stock markets. The application allows you to connect to a broker's servers, receive prices and view price charts, trade and view the history of your trade operations. This is available from anywhere in the world absolutely free of charge!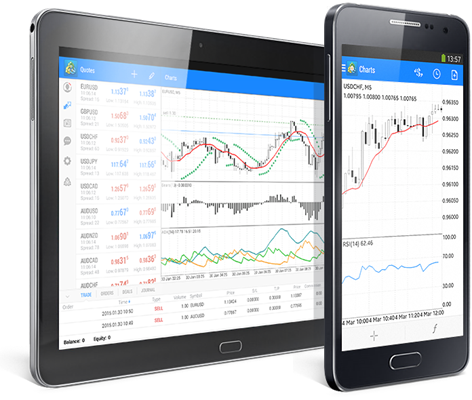 With the MetaTrader 5, you can use real and demo accounts. Moreover, you can open demo accounts right from the mobile platform. Authorize in the application to access all the functions of the MetaTrader 5 platform.
After authorizing, you can receive prices of financial instruments in the real-time mode, view charts with technical indicators, execute trade operations using the full set of trading orders and various execution modes. Thus, you can implement almost any trading strategy. At any time and from anywhere you can access the history of your trade operations in order to determine the profitability of your trading strategy.
The wide opportunities of the MetaTrader 5 trading platform are now always with you. Download MetaTrader 5 and you can keep abreast of events in financial markets and control your trading account!