The Most Active MQL5.community Members Have Been Awarded iPhones!
We have long been planning to encourage the most active MQL5.com participants contributing to the Community development. Therefore, the new rating system has been implemented on the website. Articles, Code Base programs, Service Desk requests - all types of activity increase a user's rating. Thus, the contribution of each Community member has been visualized.
After we decided to reward the most outstanding MQL5.com participants, we have selected the key criteria to determine each participant's contribution to the Community development. As a result, we have the following champions who published the greatest amount of articles on the website - investeo (11 articles) and victorg (10 articles), and who submitted their programs to Code Base – GODZILLA (340 programs), Integer (61 programs) and abolk (21 programs).
The winners have been awarded iPhone 4S touchscreen-based smartphones representing the fifth generation of the device and provided by dual-core chip, iSight camera, HD-Video recording, stunning Retina display, as well as plenty of other features.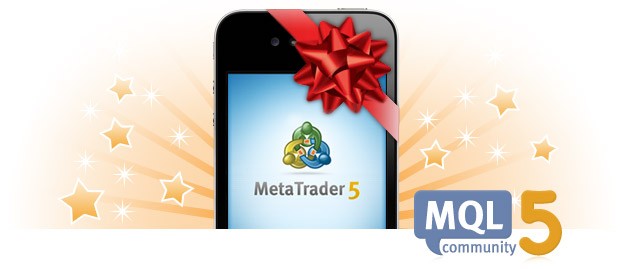 Learn more about the winners
here
.