iFX Expo International 2019: MetaQuotes will demonstrate how to boost sales and ROI using end-to-end analytics in MetaTrader 5
MetaQuotes Software will present its latest developments at the iFX EXPO International 2019 to be held on May 21-23 in Palais de Sports (Limassol, Cyprus).
Our team members will present the key developments for the MetaTrader 5 multi-asset platform — updated client management system and advanced analytical back office functionality integrated with the brand new Finteza service. The system does not apply data sampling and delivers information without delays, while providing convenient conversion funnels, traffic quality measurement and end-to-end analytics of website and platform users. No other advertising or analytical platform is integrated with MetaTrader making this an exclusive offering of Finteza.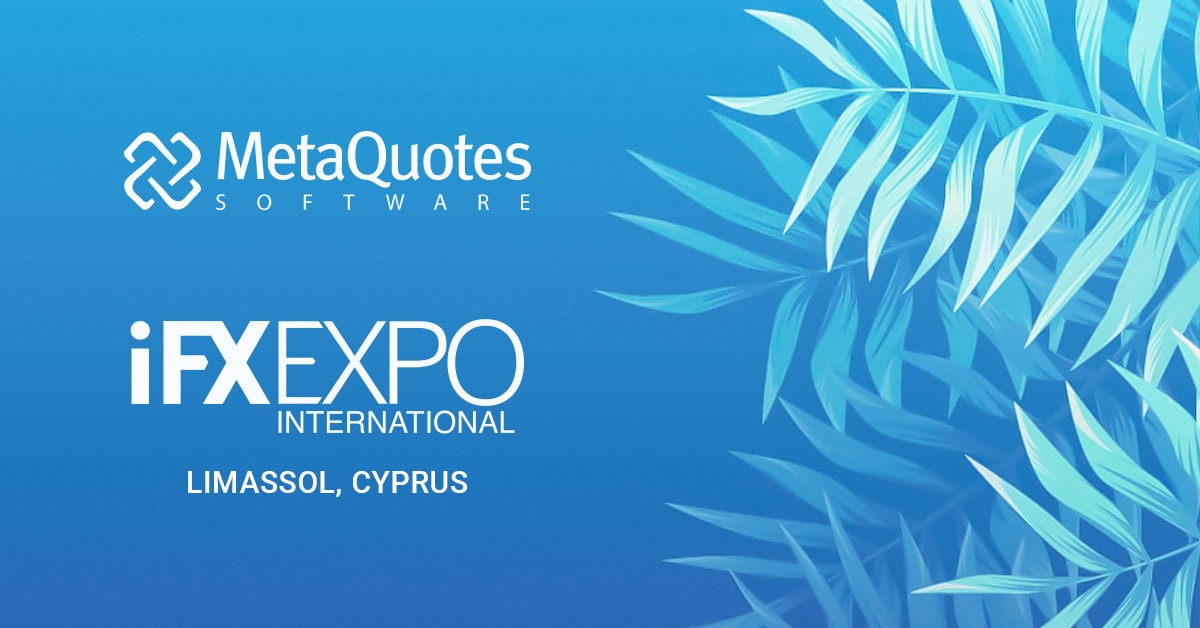 Attendees visiting our booth 161 can explore how to:
configure analytics of websites and applications for receiving real-time reports without delay and data sampling
track clients not only before registration but also inside MetaTrader 5: open accounts, deposits, life-time value
detect weak spots of your website or mobile application and optimize them
launch advertising campaigns on websites and in mobile applications
manage ads by timely choosing highly effective channels and discarding inefficient ones
automatically obtain detailed reports on financial and conversion results, including ROMI (return on marketing investment) allowing the evaluation of advertising investments.
We will showcase how adaptation of the right platform solutions can take a brokerage business to the next level. See you at the event!
iFX EXPO International 2019
May 21-23, 2019
Palais des Sports - Spyros Kyprianou, Limassol, Cyprus