Leverate shifts focus to MetaTrader 5 brokers
Leverate, an Israel-based turnkey solutions provider for brokers, has announced the addition of MetaTrader 5 to its portfolio of proposed platforms. The company intends to provide technical support to MetaTrader 5 institutional clients and provide White Labels to forex trading brokers.
Since 2008, Leverate has been developing brokerage solutions and services enabling financial institutions to increase conversion, reduce risks and enter new markets. With the MetaTrader 5 platform, the integrator is ready to provide market participants with a complete set of products for establishing a brokerage business and competing with the most successful companies in the industry.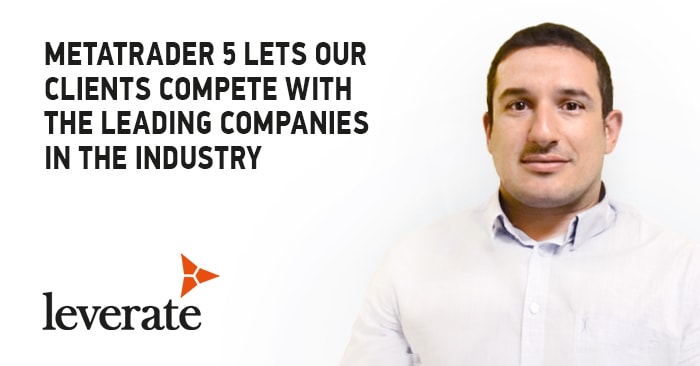 Yasha Polyakov, CEO of Leverate

"Now, we are ready to work with customers offering MetaTrader 5 to their traders and provide them with all the additional benefits of Leverate", says Yasha Polyakov, CEO of Leverate. "MetaQuotes Software's earlier product, MetaTrader 4, provided the industry standard software for forex. They have since continued to develop and refine this product in the form of the most updated version, MetaTrader 5. This platform will enable Leverate to support their clients with the software that they are familiar with and that traders feel most comfortable using when working with various market assets".