MetaTrader 5 beta build 2920: updated services and improvements for macOS and Linux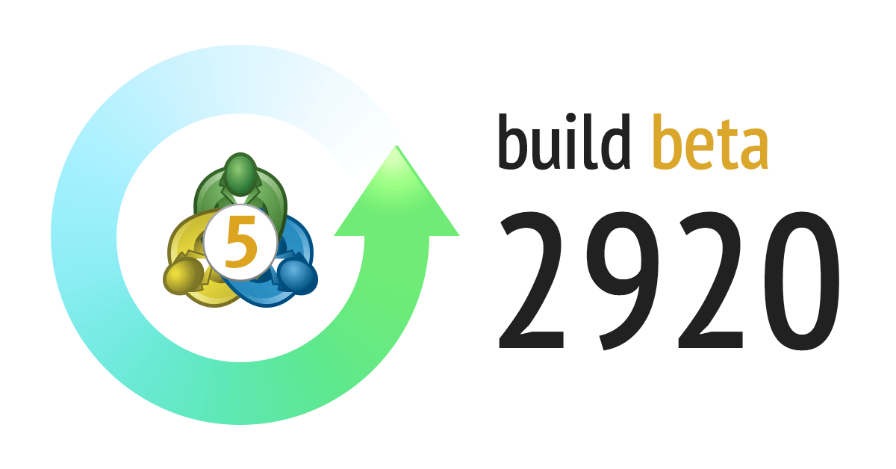 Evaluate the new positioning of the Market, Signals and Virtual Hosting services. Service showcases have been moved to the main working area to enable convenient searching and purchasing options.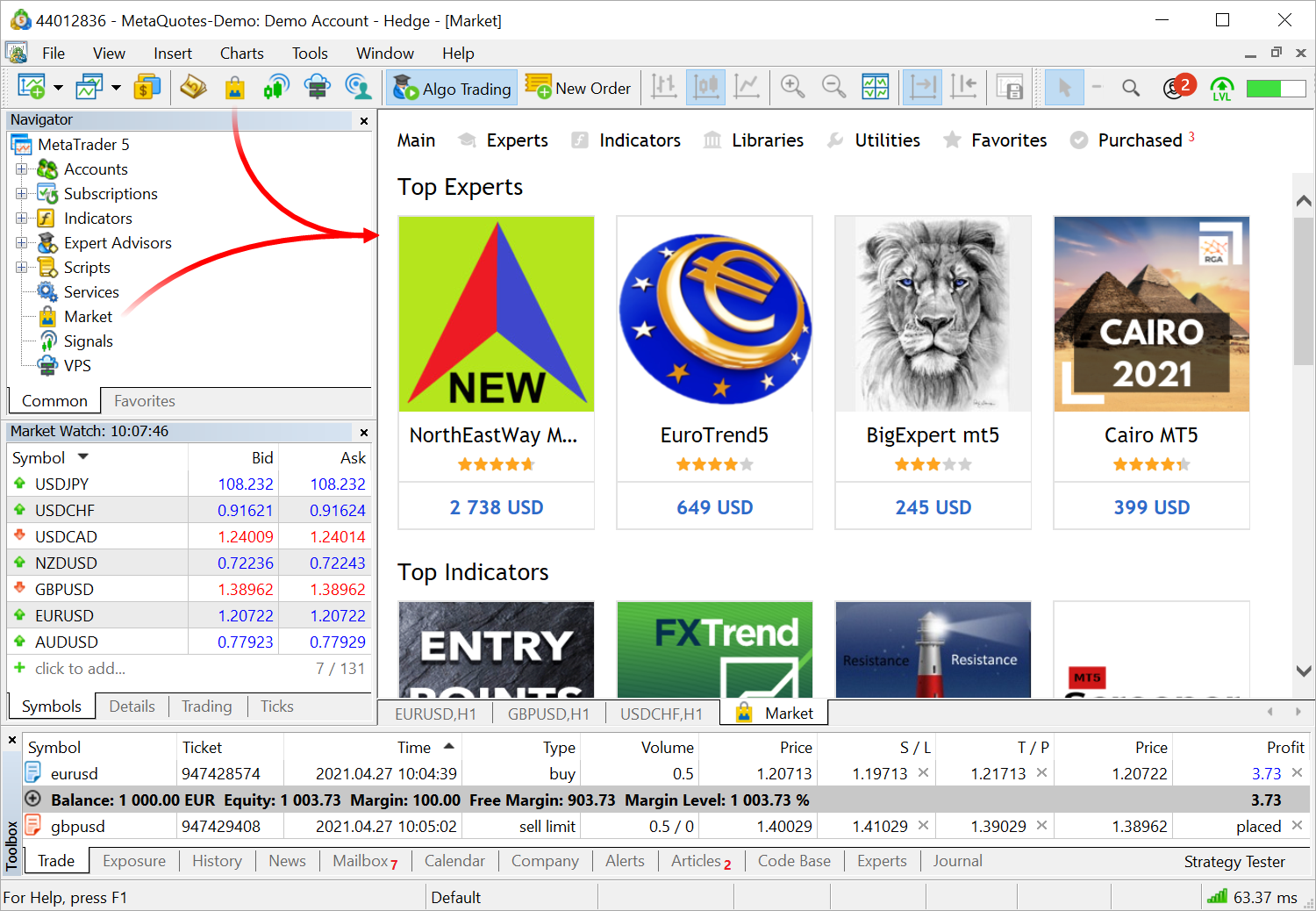 The relevant tabs are placed at the end of the bar and thus additional services do not interfere with the major functions, such as trading and chart analysis. Furthermore, the new placement enables the display of detailed information. For example, Signals feature a diagram with the main characteristics, reliability data, activity metrics, and other variables which were previously available only via the MQL5.community website. Also, the design has become more elegant and lightweight.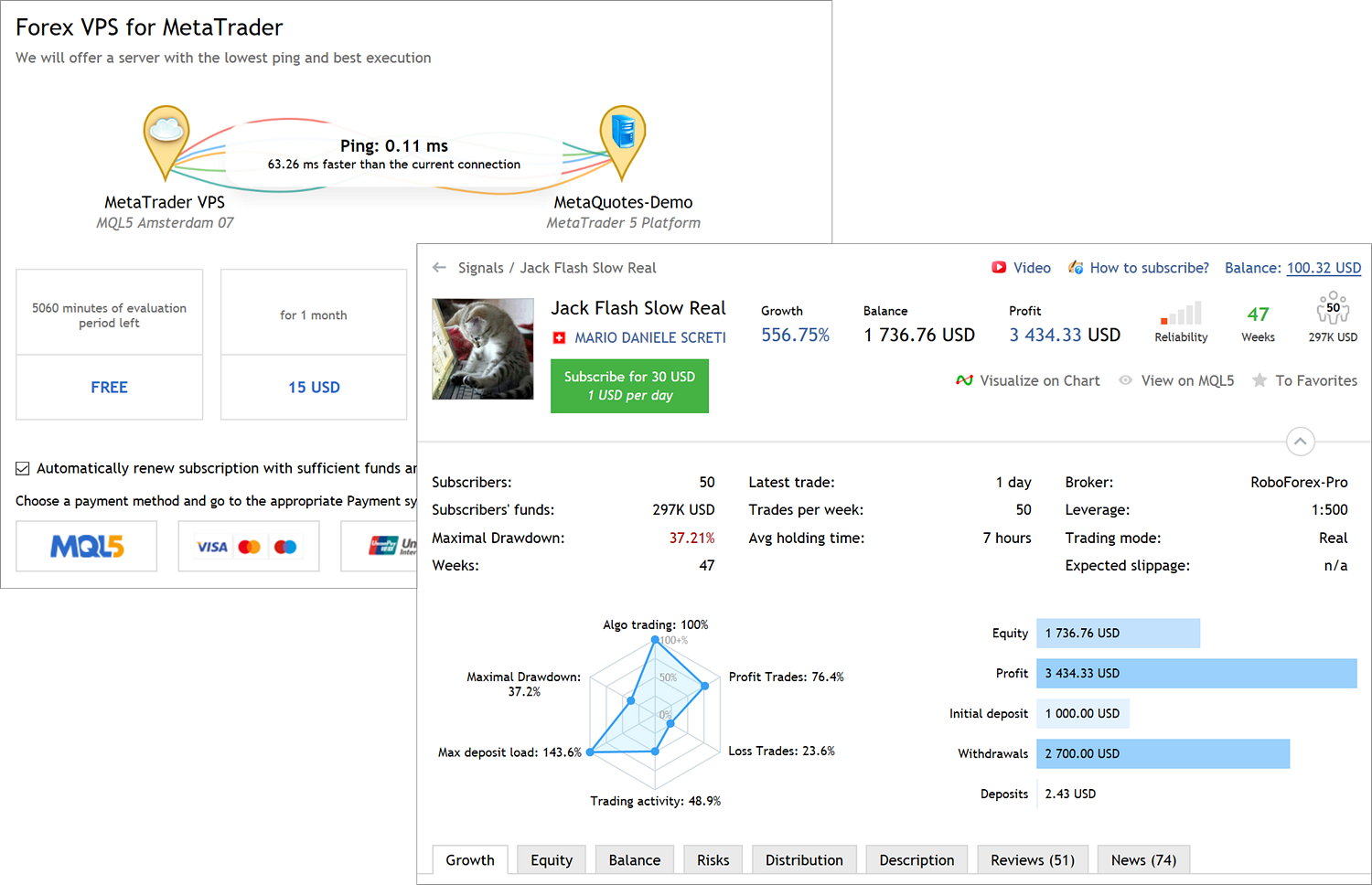 The update provides further improvements for macOS and Linux users, enabling a reduction in MetaTrader 5 loading time under Wine. Some other general improvements and bug fixes include:
Updated DMG package for easy MetaTrader 5 installation on computers running macOS. With this package, the platform can be installed similarly to any other application: drag the platform icon to Applications and wait for the installation to complete.




Additionalpackage components, which enable a more stable and faster operation. If you are using the package, we recommend that you reinstall MetaTrader 5. If you are using CrossOver, please completely reinstall MetaTrader 5 to obtain the latest 64-bit platform version.

Improved display of menus, toolbars and dialog boxes.
Fixed appearance of Market, Signals and VPS sections. This includes correct loading of product logos in the Market showcase.

Please, see the Release Notes for further details.