Fortex Inc. releases Forex liquidity aggregator MetaTrader 5 Bridge OMX
Fortex MetaTrader 5 Bridge OMX is a complex solution that allows institutional clients to easily connect to the deepest institutional liquidity pools. The easy-to-use gateway provides all the benefits of interbank market access to retail Forex brokers. Based on custom FIX engine, MetaTrader 5 Bridge OMX is able to support depth of market (price book), smart execution routing, sophisticated risk management and flexible revenue generating features.
Fortex is a leading ECN broker with a daily turnover of $12 billion and offices in the US, Hong Kong, Limassol, China and the UK. As MetaTrader 5 is on a winning march around the globe, the new integration solution is to address the needs of brokers migrating to the new platform.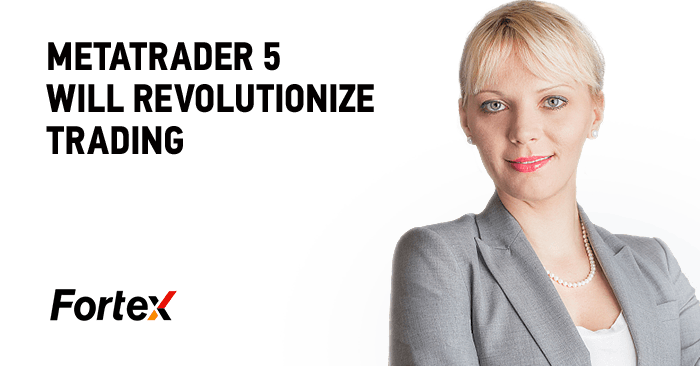 Natallia Hunik, Global Head of Sales at Fortex
"Our key focus has always been on flawless low-latency trade execution and in-time price delivery", said Daniel Chen, Co-Founder and CEO of Fortex Inc. commenting on shifting the focus toward MetaTrader 5. "Fortex pioneered its MetaTrader 4 Bridge OMX many years ago, and now is proud to extend our expertise into MetaTrader 5".

"We believe that MetaTrader 5 will revolutionize trading once again as MetaTrader 4 did a decade ago", adds Natallia Hunik, Global Head of Sales at Fortex. "This powerful platform is offering multi-asset trading, improved functionality, scalability and improved trading experience, among other things. MetaTrader 5 Bridge OMX will help brokers get started with the MetaTrader 5 platform and connect to Forex ecosystem in no time".