Italy is now featured in Tradays economic calendar
Italy has become the twelfth country featured in the global economic events calendar. Information for the calendar is collected from public sources in real time. All events and news can be sorted by date, currency and importance.
By regularly checking the app, traders remain informed on the releases of 36 Italian economy indicators, from the Business Confidence Index to BTP and CTZ Auctions, along with their historical and forecast values.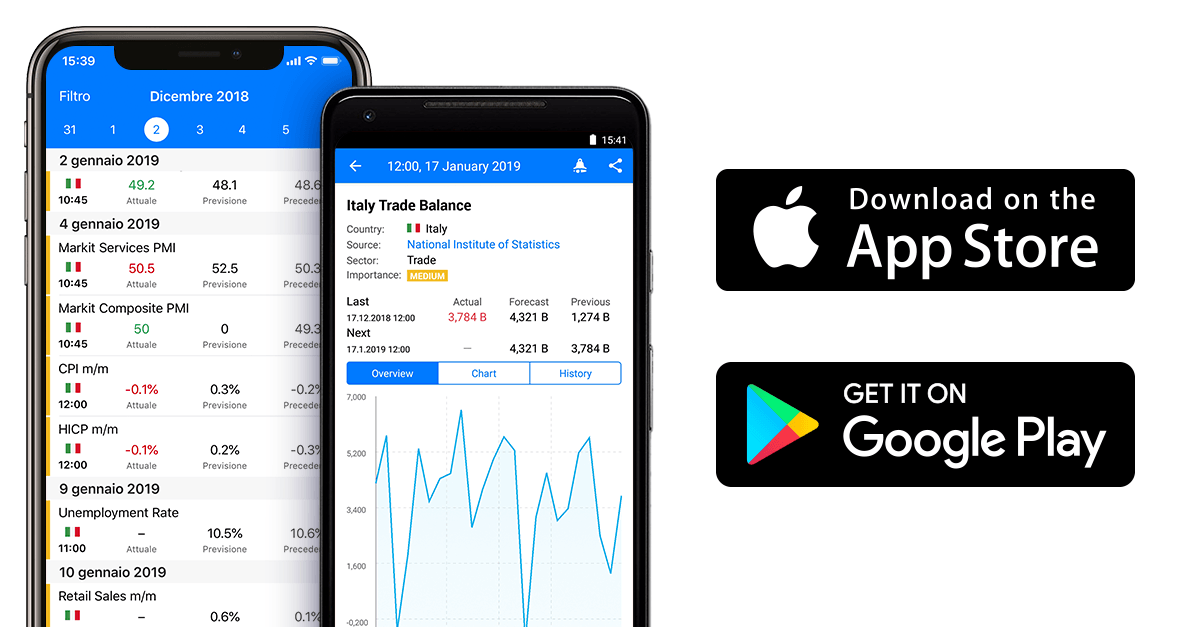 Traders can perform fundamental market analysis using the economic calendar web version or the mobile app:
The service features a web widget, which can be added in your website and aid in attracting new visitors. More than 2,000 resources around the world have already installed the calendar. Among them are brokerage websites, popular financial media, analytical portals and trader blogs. By inserting a few code lines, any webmaster can provide users with the free tool for monitoring global economic events. The service is legally burden-free, so you do not have to worry about any licensing risks.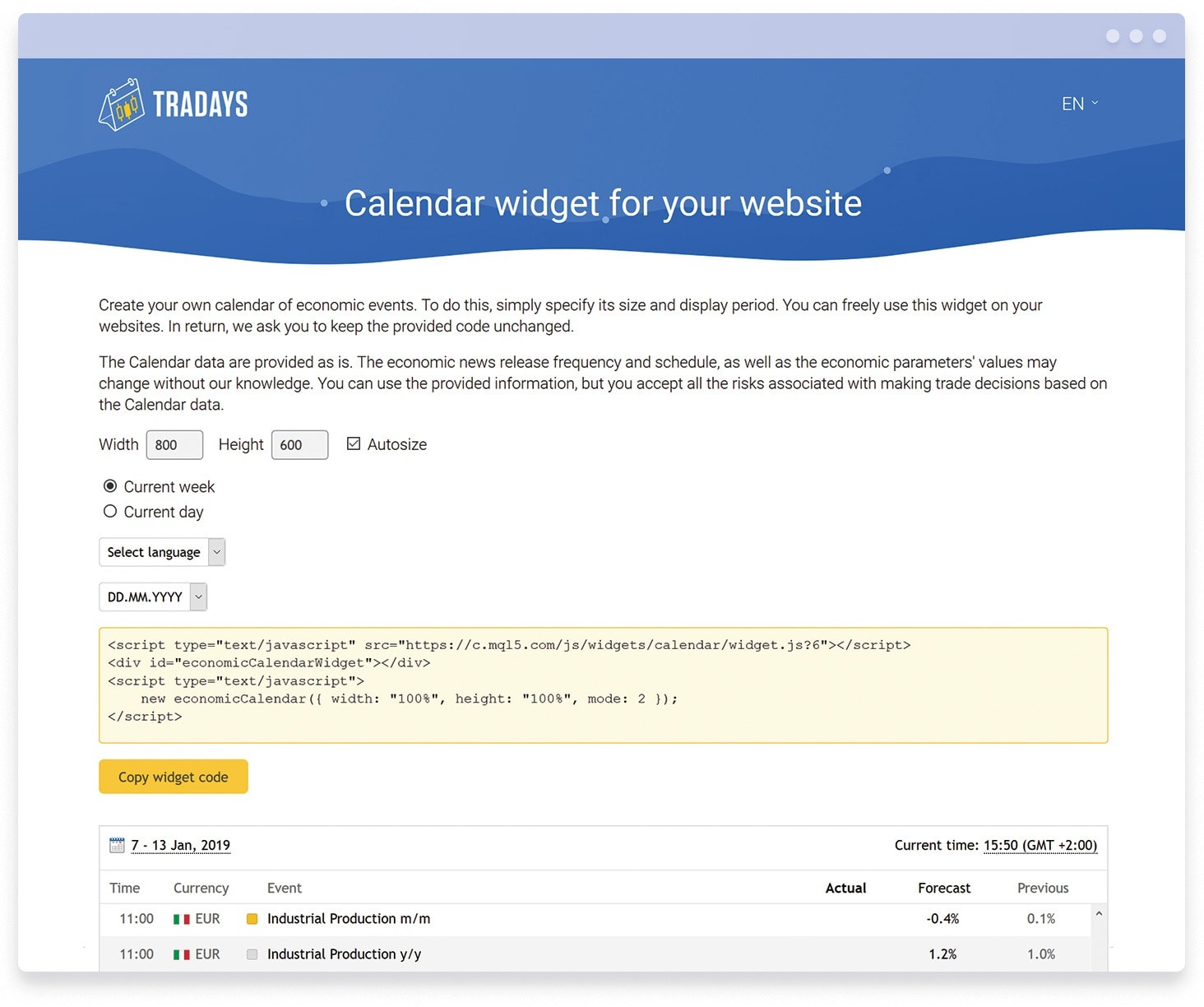 To add the Calendar, just click the "Add to website" button on the service web page and specify the desired widget width/height and the display period. The code will be generated for you. You will need to copy and paste the code into a relevant web page of your preference. Now your visitors can have a ready-made tool for monitoring financial news.