Just2Trade, RoboForex and FreshForex already attract traders using MQL5 coupons
One month ago we announced the launch of MQL5 coupons allowing brokers to support their traders willing to use the MetaTrader services. Just2Trade, RoboForex and FreshForex companies have become the first participants to implement the new loyalty program and apply coupons to motivate traders.
"By offering coupons to our existing and potential clients, we are pursuing two main objectives: attracting new traders and increasing the loyalty of our existing clients", — says Evgeny Zhilin, Head of Operations at Just2Trade, commenting on launching the coupons program. "Right from the onset, the new system has proved to be a powerful marketing tool improving the company stats in both quality and quantity. It provides a great way to stimulate clients to connect to strategies of successful traders. Our clients are able to see for themselves that Forex provides opportunities for stable profit if traded wisely. We offer 50 USD coupons for traders having at least 1 000 USD on their deposits. The coupons can be used to pay for the first month of a signal subscription".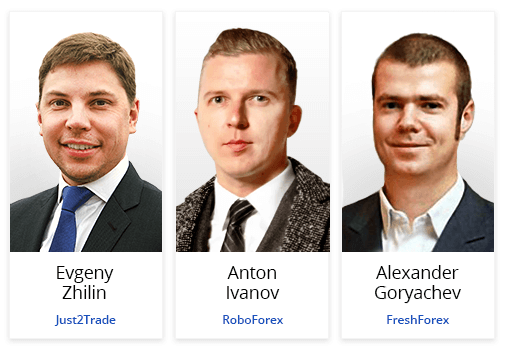 "In recent years, RoboForex has been developing a series of investment products, and a copy trading service is one notable example", — notes Anton Ivanov, Chief Markeing Officer of RoboForex. "This strategic direction shows a stable and dynamic growth of popularity among our clients, therefore we welcome the launch of the "MQL5 coupons" service from the industry leader — the MetaQuotes Software company. Several of our traders are at the Top of the MQL5 Signals service and have thousands of subscribers with the total amount of managed funds exceeding 12 million USD. Due to such a high demand for the product, we decided to launch a promotional campaign and distribute 2017 trading signals coupons for 40 USD each among RoboForex Ltd active clients".
"The new Coupons service from MetaQuotes is a convenient way to receive products and services for the popular MetaTrader platforms", — adds Alexander Goryachev, senior analyst at FreshForex. "General-purpose MONEY coupons for 50 USD have sparked the greatest interest among our clients since they allow refilling MQL5 accounts and paying for any services and purchases. There are also many customers willing to buy scripts and Expert Advisors. In order to popularize the new service, we are raffling off 10 coupons for $50 among our clients from March 14 to April 13. FreshForex has been working on Forex for 12 years already. The benefit of our customers is ultimately our benefit as well! Therefore, we follow the market trends in order not to miss exciting and practical gifts for our clients".
A number of other major brokers are actively testing the service at the moment preparing special offers for traders. Stay in touch! The number of companies offering coupons will soon increase significantly.