MetaQuotes Software to participate in the iFX EXPO International 2017 Expo
MetaQuotes Software will showcase its latest developments at the annual iFX EXPO International 2017 Expo to be held on May 23-25 in Palais de Sports (Limassol, Cyprus).
Our workshop "MetaTrader 5 taking the market - what's next" will surely spark interest. The company representatives will cover all MetaTrader 5 innovations, as well as the development of the built-in services and recently launched projects. The special attention is to be focused on the key advantages of the new platform and its opportunities for retail and institutional business.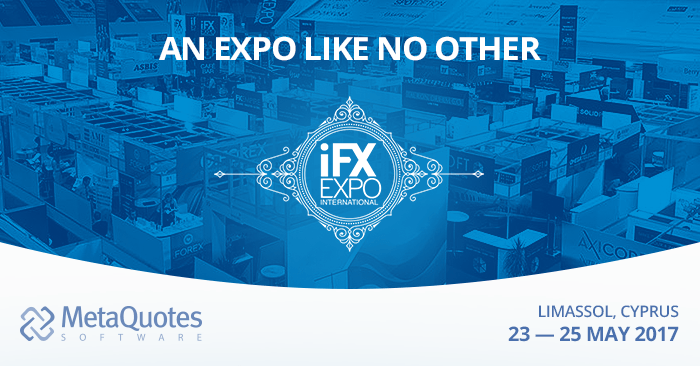 We invite everyone to visit our booth number #67. This is a great opportunity to experience our latest developments and find out all the details. See you at the event!‌
iFX EXPO International 2017 Expo
May 23-25
Palais des Sports - Spyros Kyprianou, Limassol, Cyprus