MetaTrader 5 is a powerful trading platform which can be accessed in any convenient way. For example, it provides a desktop version for those who usually work from their home or office and a mobile app for those who are always on the go. However, there is another solution which efficiently combines desktop features with the convenience of a mobile platform — the recently redesigned Web Terminal.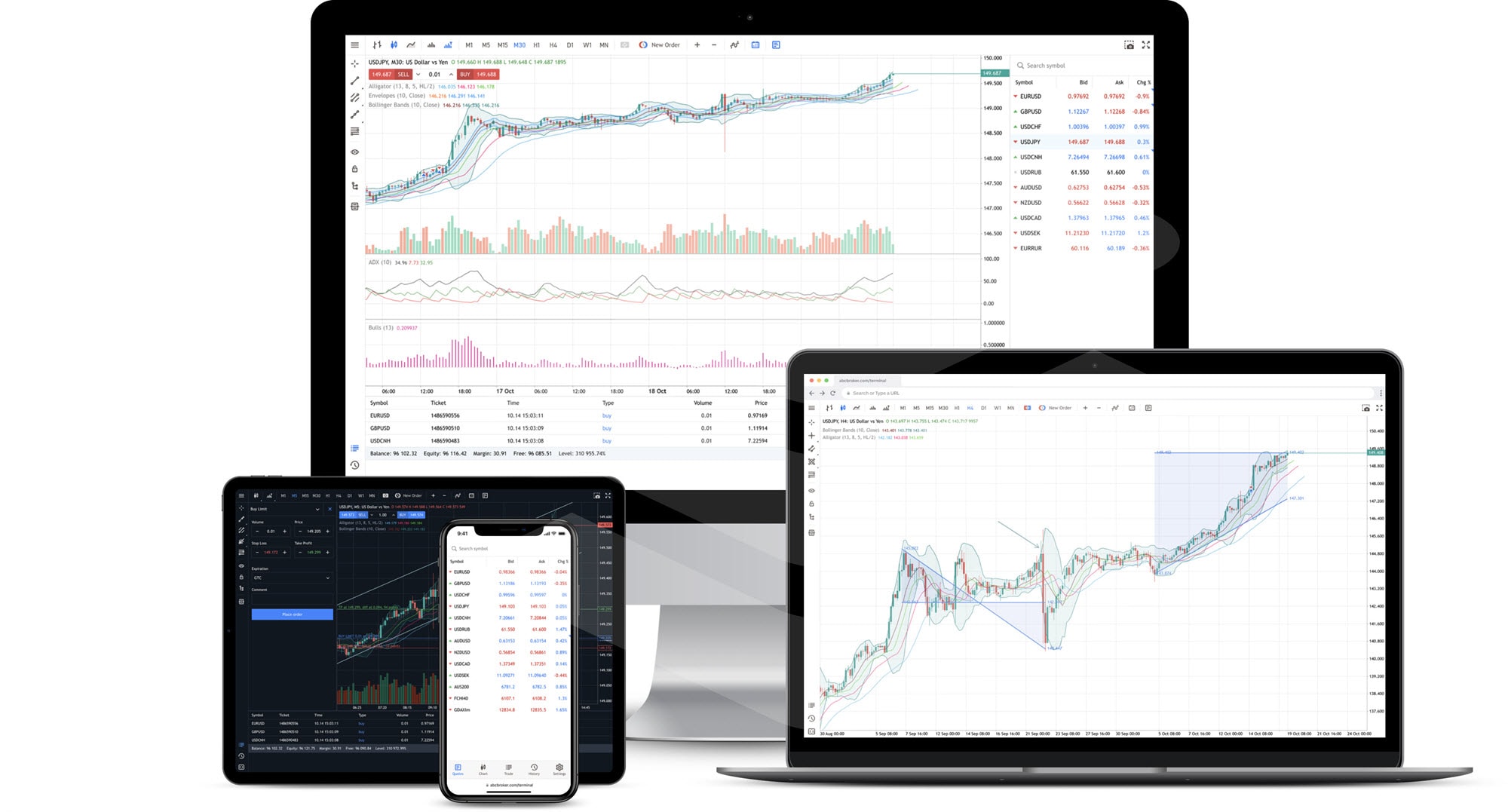 You can launch the Web Terminal in any browser and log in using your account credentials. In a couple of clicks, you can turn your laptop, phone or desktop PC into a modern, technological trading tool without installing additional software — all you need is an Internet connection. The MetaTrader 5 Web Terminal works smoothly and reliably on any phone, operating system and web browser.
Below are some common situations in which the Web Terminal can be indispensable, providing an instant and efficient solution.
1. Technical issues with your phone or tablet
Mobile devices are not perfect: they can overheat, freeze, break, or simply run out of battery. If you are used to trading from a mobile app but cannot access it for any reason, the Web Terminal can be an excellent option. It provides a familiar interface, and thus you will not have to learn how to use the desktop terminal. If you need urgent access to your trading account while your phone is out of battery, run the web version on another device and work in a comfortable environment. Who knows, you might want to continue using the web version along with the mobile app even when your phone is available again.
2. Working from someone else's device
Access to the trading platform can be required in different situations, whether you expect them or not. For example, you may only have access to your office computer on which you are not allowed to run any third-party software. Sometimes you can use your friend's PC, your spouse's laptop or even a public computer, where the desktop platform is not installed. Finally, you may have no time to download and install a desktop application on the available device if you need urgent access to your trading account.
The best solution in all these cases is to use the Web Terminal. Open a web browser and access your MetaTrader 5 account from any available device. The Web Terminal is safe to use in any situation since all transmitted information is securely encrypted. However, please note that you should take care of your credentials and always keep all your logins and passwords safe.
3. Not enough storage
Not having enough storage on your mobile device is a frequent problem. Do you often have to delete old photos in order to keep new ones or to remove old apps in order to install those you need? MetaTrader 5 applications are very efficient in terms of device storage usage, but in some cases, every extra megabyte counts. The Web Terminal can be a good choice if you often start your day by trying to free up your smartphone space. You will have access to all the MetaTrader trading platform features, while you will be able to use the released storage for other apps.
MetaTrader 5 Web is the perfect choice for those who need efficient and fully-fledged financial market trading. Access the platform from any device, using any operating system and web browser, without extra software installations. The Web Terminal can be accessed wherever there is an Internet connection.
If you have problems with your mobile device, cannot install the trading software or do not have enough storage on your device, use the MetaTrader 5 Web version. Run the Web Terminal and turn your device into a powerful high-tech trading tool.