Rent Market Products and Save Your Money!
Today, you can not only buy MetaTrader Market applications but also rent them. Renting a product is clearly much cheaper than purchasing a full license. Do you have any doubts about buying a trading robot? Do you want to test an indicator without the demo version limitations? Simply rent a program for a certain period of time to make sure that it is really what you need.
The amount of programs that can be rented is increasing daily. The Market already provides over 350 such applications: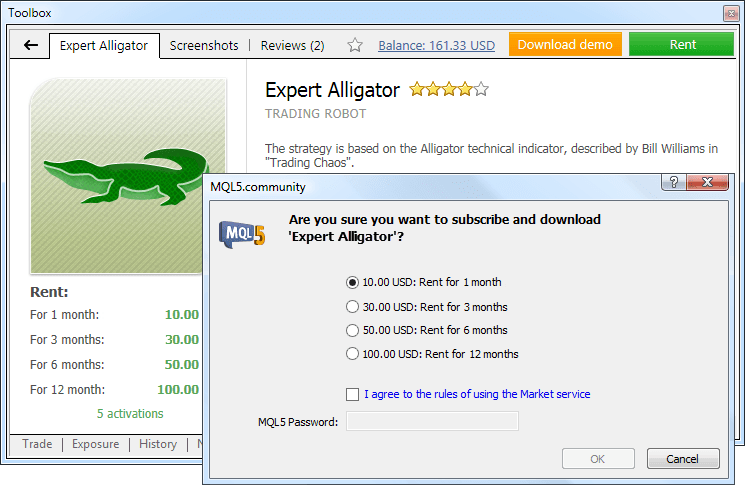 The new option is beneficial for developers as well, since they are able to attract more clients by lower prices and more flexible payment conditions. Developers decide whether their products are available for rent and set appropriate rental fees. Thus, application sellers can significantly expand their customer base, since many potential buyers are reluctant to purchase a product due to its high price.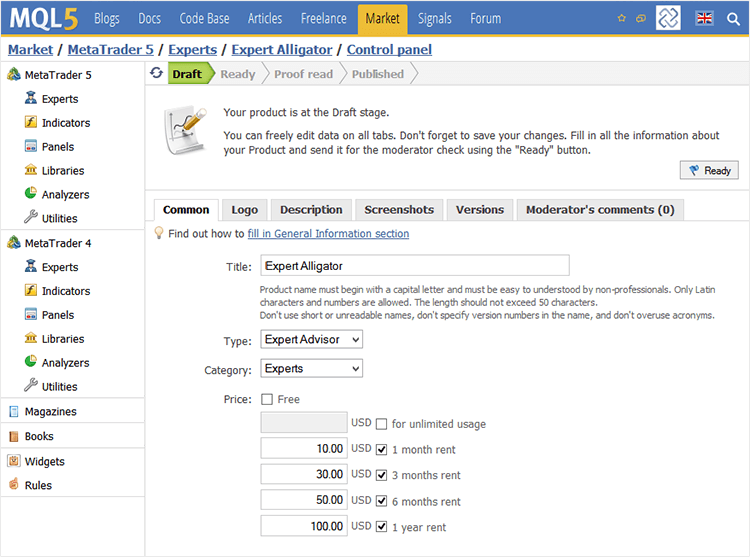 Buyers, in turn, are able to try an application by renting it at a low cost. Unlike a demo version, a rented program has no limitations. After the rental period expires, you can easily extend it or buy a full version.