Updated economic calendar, MQL5 services and interactive training in MetaTrader 5 build 2007
The new platform version features a completely revised built-in Economic Calendar. This is MetaQuotes' proprietary solution featuring over 600 indicators related to the 13 largest global economies: from the USA and European Union to Australia and China.
Information is collected from public sources in real time and thus this is one of the most complete, accurate and fastest solutions existing in the market. All indicators can be sorted by date (day, week, month), currency and importance. The MetaTrader 5 built-in calendar data can be accessed from MQL5 applications.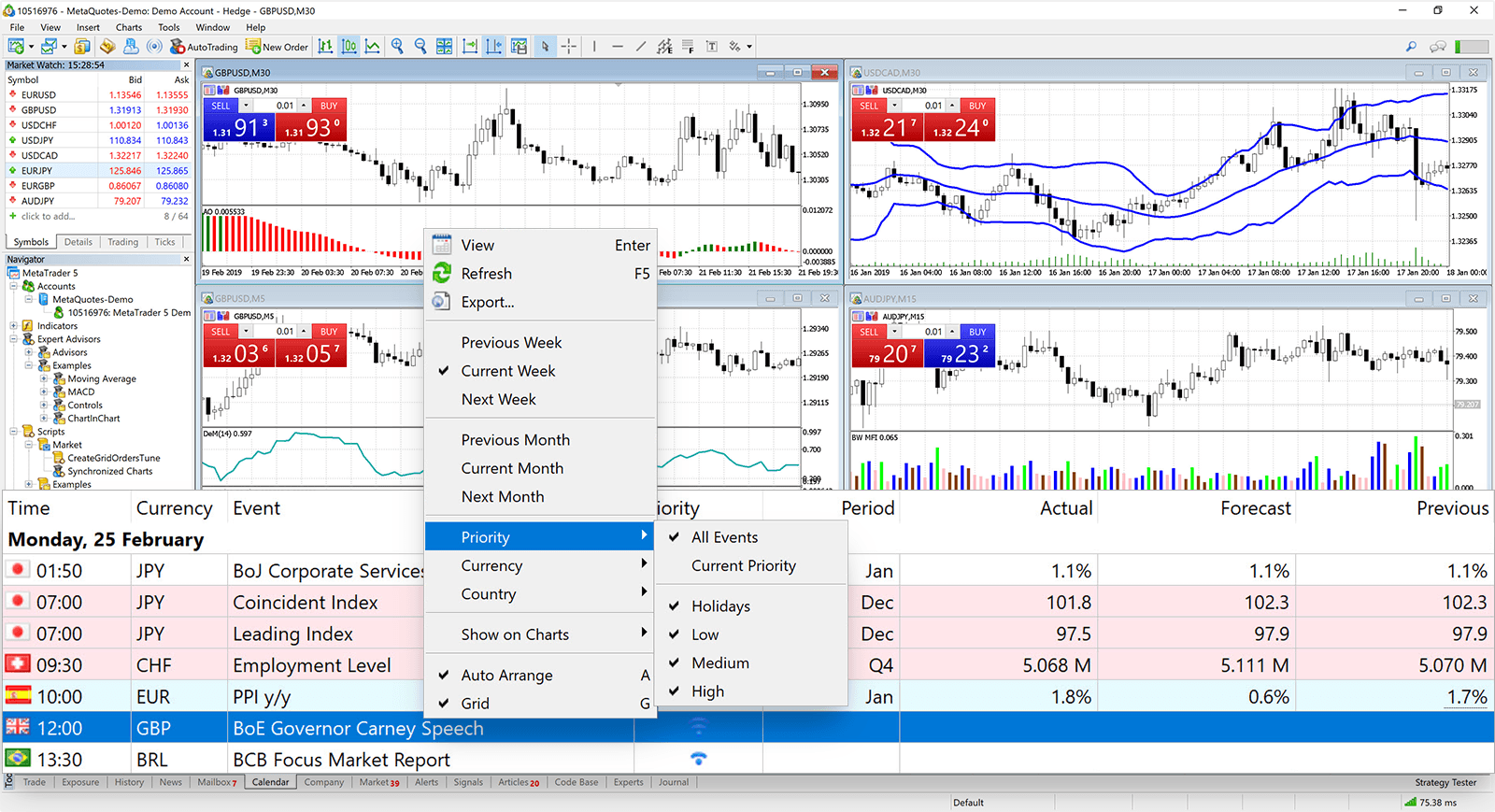 The latest build features the new application type — MQL5 Services. These apps enable the creation of custom price feeds for the terminal and implementation of price delivery from external systems in real time, just like it is implemented on brokers' trade servers.

A service template can be created using the MQL5 Wizard. Similarly to scripts, services have one entry point OnStart, at which you can implement an endless data receiving and handling cycle using network functions. Unlike trading robots and indicators, services are not linked to a specific chart. Such applications run in the background and are launched automatically when the user opens the platform.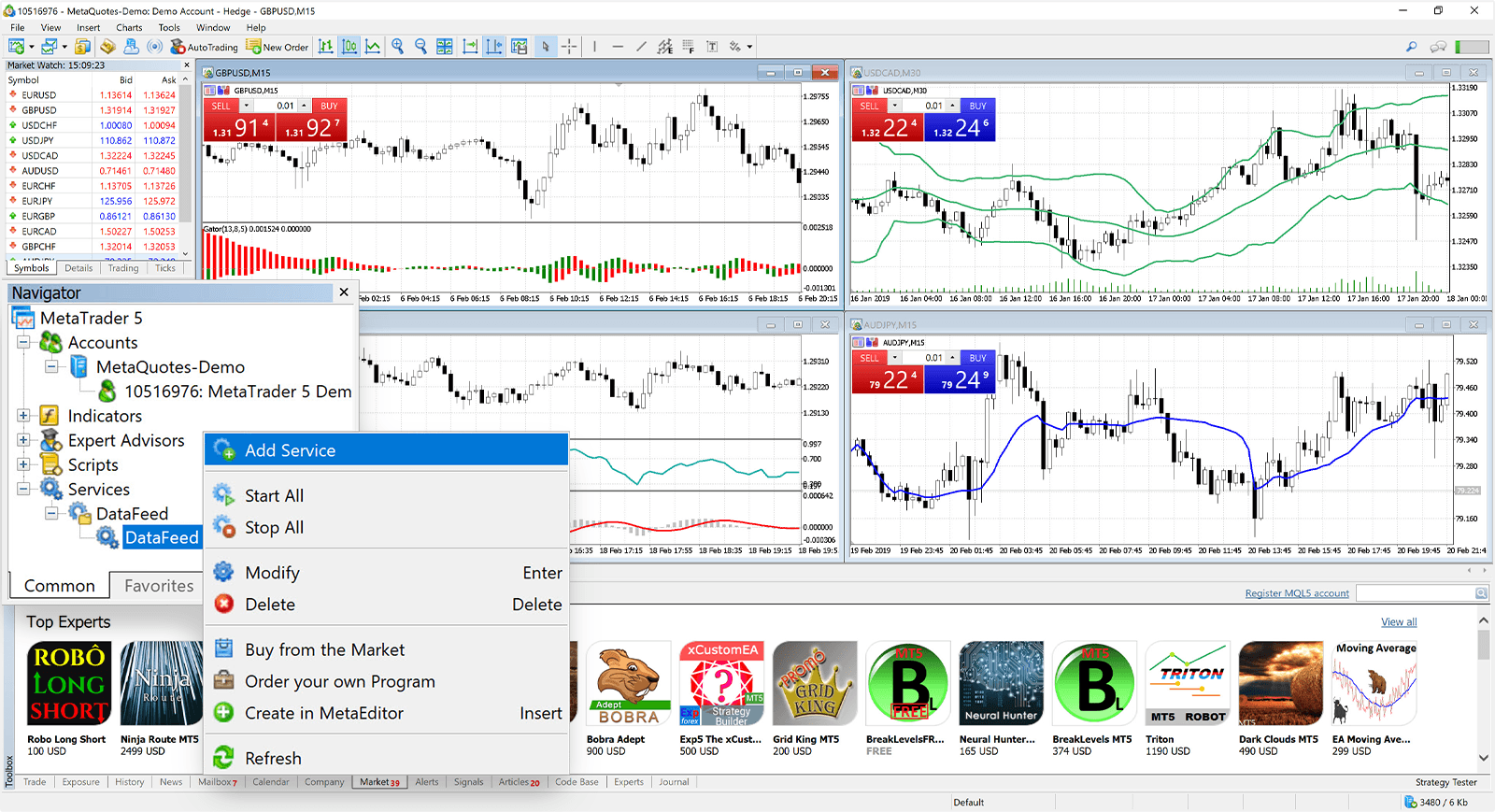 An interactive training program for beginners has been added to the platform. It features over 100 smart tips with built-in links, which enable quick navigation to the relevant interface element, such as a specific menu command or a trading dialog. Tips only appear for the actions which the user has never performed in the platform. The training progress bar is seamlessly displayed on the toolbar and is increased whenever an appropriate action is performed.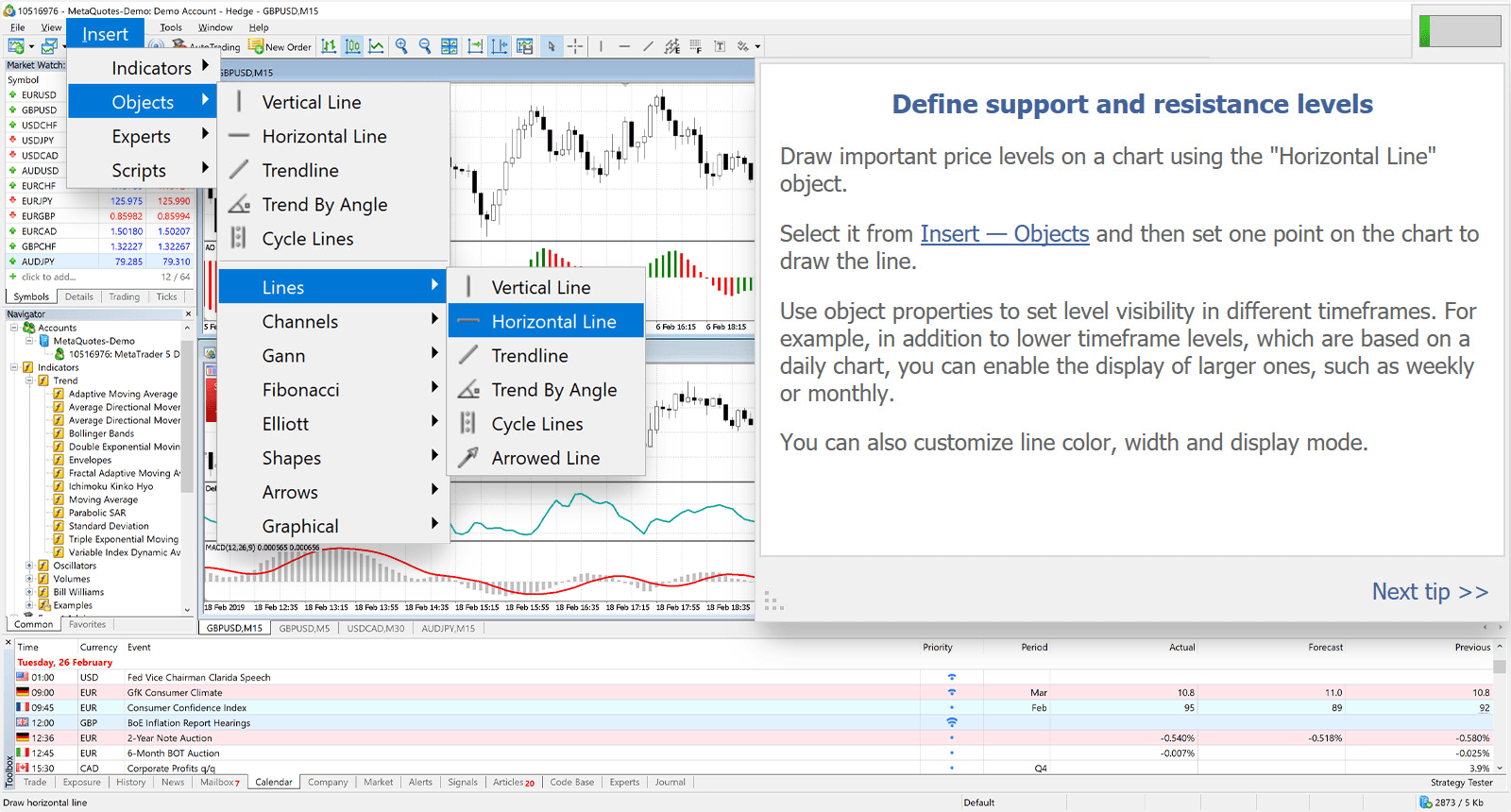 Algo traders and analysts will appreciate the R package integration. The new API enables request of MetaTrader 5 terminal data through applications using the R language. Developers can use the analytical package and retrieve large amounts of historical data from MetaTrader 5, without resorting to other data importing and exporting tools.
Find out more about the latest build innovations in Release notes.
Launch the latest MetaTrader 5 version and try out its new features.