ImpacTech releases intelligent data-driven CRM for MetaTrader 5
The Cyprus-based FinTech provider offers brokers an intelligent enterprise management system ImpactCRM. You can order it in our Marketplace of ready-made brokerage solutions for MetaTrader 5. The product seamlessly integrates with the platform and scales easily in accordance with your business growth. The modular architecture of ImpactCRM offers out-of-the-box connectivity with 250 payment providers, Back Office Tools, Risk Management Analytics and provides integration with Accounting Software and KYC Databases.
ImpacTech was founded by a group of entrepreneurial IT professionals who have set among themselves the goal of becoming global leaders in the FinTech sector. Headed up by its CEO, Mr George Larkou, ImpacTech employs an elite team of Big Data experts and developers with substantial experience in the Forex industry. ImpacTech's brokerage solutions help streamline brokerage processes, optimize client experience and boost sales.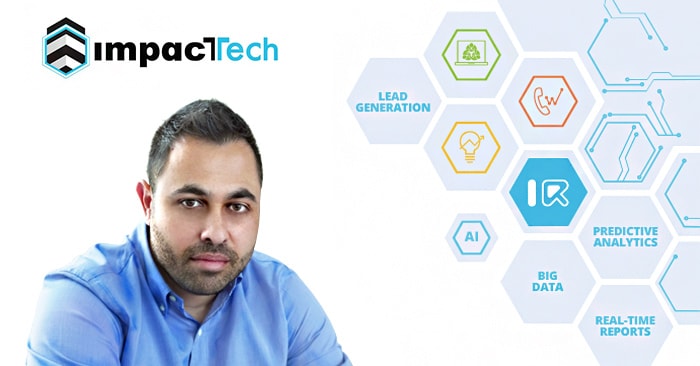 George Larkou, ImpacTech

ImpacTech's business solutions include:
ImpactCRM — the software delivers a coordinated customer management process across sales, customer support and marketing, and drives better results without additional burden to the workforce. It increases efficiency in financial institutions' everyday processes and thus reduces costs and maximizes sales opportunities.


White Label Brokerage. This is a turnkey, cost-effective MetaTrader 5 brokerage solution which includes multiple liquidity providers, bridges, data feeds, trading signals and educational resources.


Marketing Tools — successful campaigns are optimized via Big Data analysis and Machine Learning. Available as a stand-alone solution that integrates with ImpactCRM for even greater effectiveness.


Telecom — a cost-effective, award-winning cloud-based solution. It integrates with ImpactCRM, but can also be adopted as a stand-alone solution.
"Our Big Data/AI-driven CRM integrates seamlessly with MetaTrader 5 platforms", – as Mr George Larkou, CEO of ImpacTech, explained. "The system can be tailored to the broker's needs while it remains flexible enough to follow company growth and expansion".
All of ImpacTech's business solutions are available through the MetaTrader 5 Marketplace.