Darwinex offers MetaTrader 5 traders a new investment model
In March 2018, the British broker added MetaTrader 5 to its platform offering, and later in May launched DJIA stocks trading via this platform. Having noticed a growing interest in this new offer from traders, Darwinex decided to launch the "hedge-fund as a service" model from MetaTrader 4 to MetaTrader 5.
Under this innovative model, traders perform trading operations on their brokerage account as normal while Darwinex quotes their strategy into the DARWIN investable asset. The risk is standardized and managed by Darwinex itself. A separate risk management layer protects the investor and enables an apple-to-apple comparison across trading strategies.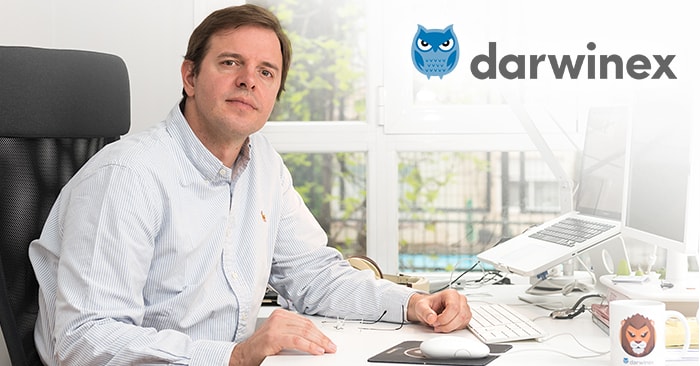 Mr Juan Colón, Darwinex

Mr Juan Colón, CEO of Darwinex, said, "Since adding the MetaTrader 5 platform to our brokerage offering, we have seen considerable interest from traders around the world. Extending our 'hedge fund as a service' model to additional platforms and asset classes was the logical step forward. The launch of new services for MetaTrader 5 traders is in line with our policy towards achieving the status of the leading innovative broker."