MetaQuotes Software is a Platinum Sponsor of The Forex Expo Dubai 2020
The company will present its latest developments for brokers, hedge funds and stock exchanges at the largest Middle East B2B/B2C Forex Expo Dubai event, on December 16-17, at the Dubai World Trade Center.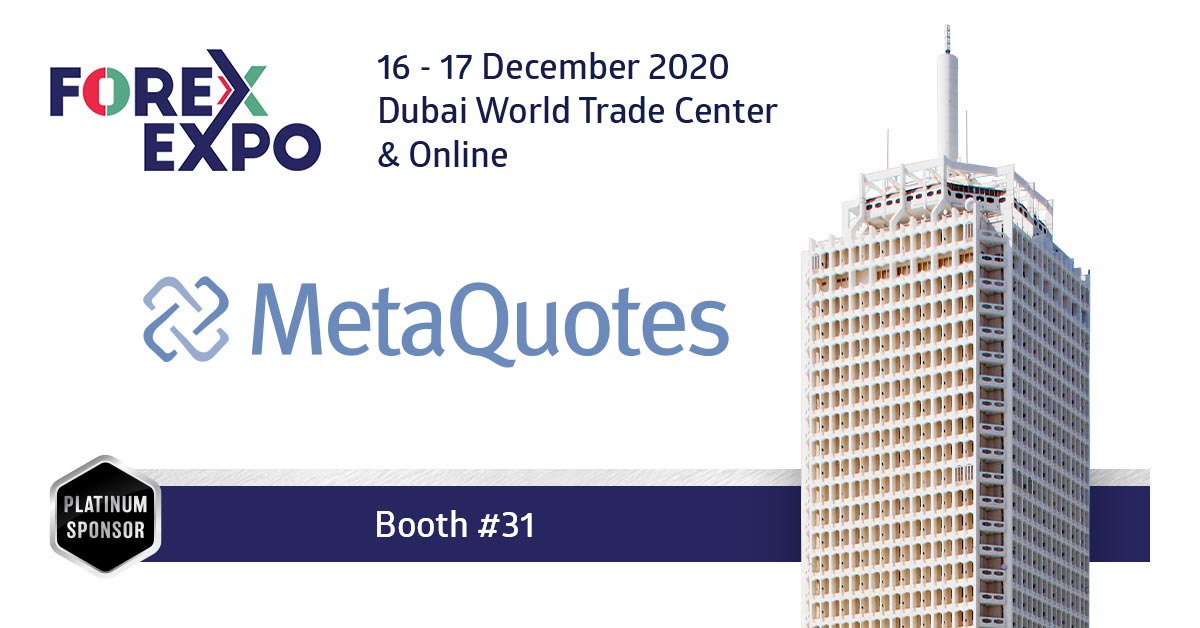 The Forex Expo Dubai is one of the key events for the online trading industry in the MENA region. The event will be attended by retail brokers, fintech startups, B2B providers and private investors. This year the event is to be held both offline and online.
MetaQuotes team members will showcase to the Forex Expo Dubai participants, the latest developments for the multi-asset MetaTrader 5 platform: the hedge fund solution, the built-in automation of business processes, the exchange data subscription service and the updated system of working with clients within the terminal with back-office analytics.
Visit our booth #31 — we will demonstrate how modern solutions can raise business to a new level, even in times of crisis, through the use of marketing features incorporated in MetaTrader 5.
The event will be live-streamed on December 16-17, via The Forex Expo Dubai website.
The Forex Expo Dubai 2020
December 16-17, 2020
Dubai World Trade Center, UAE