Match-Trade releases a portfolio of MetaTrader 5 brokerage solutions
Match-Trade Technologies LLC, headquartered in California, has announced the launch of a set of institutional solutions for MetaTrader 5. The company explains its decision by the growing demand for the platform among brokers and traders. "MetaTrader 5 is increasing its popularity thanks to its multi-asset features, a distributed architecture, high productivity, and flexibility", Match-Trade representatives say.
Match-Trade Technologies LLC is a fully integrated forex technology provider that delivers turnkey solutions to all forex market participants looking to access the retail and institutional spot forex markets. Match-Trade has combined state of the art software components of matching engine technology that enables forex providers (Brokers, Prime Brokers, and other LPs) to participate in the new generation of transparent, distributed and independent ECN forex market.
The set of institutional solutions for MetaTrader 5 includes the products that are most necessary for arranging a business:
Full integration with MetaTrader 5 Gateway and liquidity aggregator
Connection to Match-Trade Matching Engine
MetaTrader 5 White Labels

Multi-asset Feeds and Liquidity connection (forex, stocks, cryptocurrencies)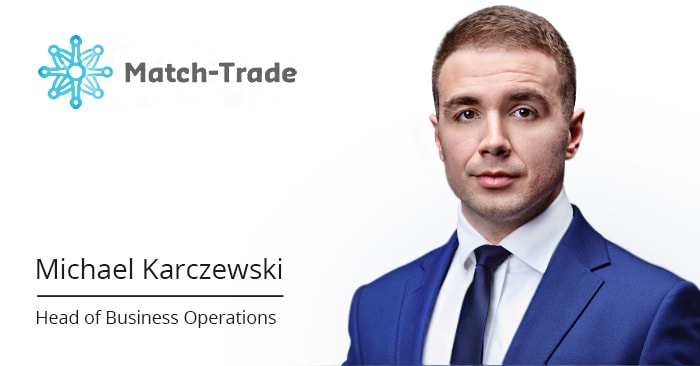 "Due to the recent increase in popularity and acceptance of MetaTrader 5, we have expanded our offering", says Michael Karczewski, Head of Business Operations at Match-Trade Technologies, commenting on the launch of new products. "We have launched MetaTrader 5 related solutions including but not limited to MetaTrader 5 Bridge, MetaTrader 5 White Label, Client Office and Crypto-Payment Gateway. They will allow brokers to quickly implement the multi-asset platform into all aspects of their trading environment".