MetaQuotes Software Corp. participated in MEFTEC 2011
The world's premier financial technology event MEFTEC 2011 ended on May 31, 2011. MetaQuotes Software Corp. participated as a Gold Sponsors and showcased its best software solutions. We cannot argue with the organizers' commentary that the event has been a real success.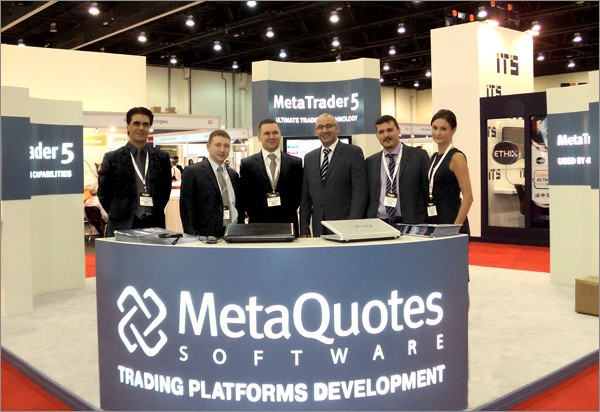 Over 100 exhibiting companies attended the event, offering various products and services in the financial sector. The representatives of more than 500 banks and financial institutions visited this prestigious exhibition. About a hundred of them visited the stand of MetaQuotes Software Corp. and met with our specialists.
Most of the event exhibitors were satisfied with their participation in MEFTEC 2011. This two day event allowed them to meet with the representatives of leading financial companies, enter into partnership arrangements and find new clients in the Middle East. MetaQuotes Software Corp. also benefited greatly from their participation in MEFTEC the same way. Gaies Chreis, the Deputy CEO of MetaQuotes Software Corp., has commented on this event:
Of course, we were counting on the success and had seriously prepared for the event. Trite as it may sound, the results surpassed all our expectations. Three companies expressed their desire to become our partners and start promoting our products in this region. More than 10 organizations decided to purchase
MetaTrader 5
, and some of them have already signed an agreement. In addition, we met with representatives of various stock markets, and agreed to cooperate in this direction. And all this was dine in just 2 days!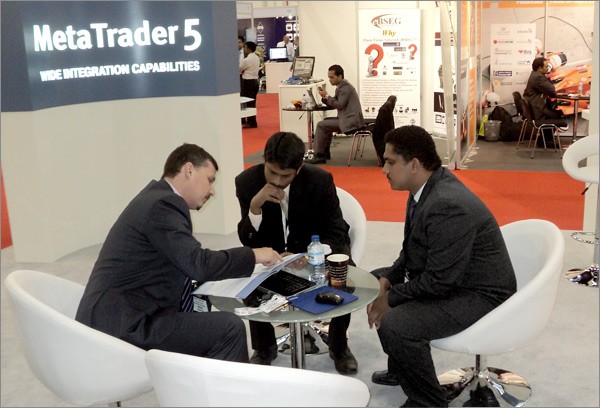 We highly appreciated the results of our participation in MEFTEC 2011. Currently we are considering other exhibitions around the world where we can participate. You can also meet us at these events and contact our experts.