Simplified request to open a real account in MetaTrader 5 iOS build 1605
The new MetaTrader 5 for iOS build 1605 provides the possibility to easily open preliminary brokerage accounts. When opening a new account, select "Open a real account" from the menu, and find your broker in the list of servers. Fill in a simple form with your personal details and attach two documents to confirm your identity and address. You request will be forwarded to the broker, who will open a real account for you and request additional information if necessary.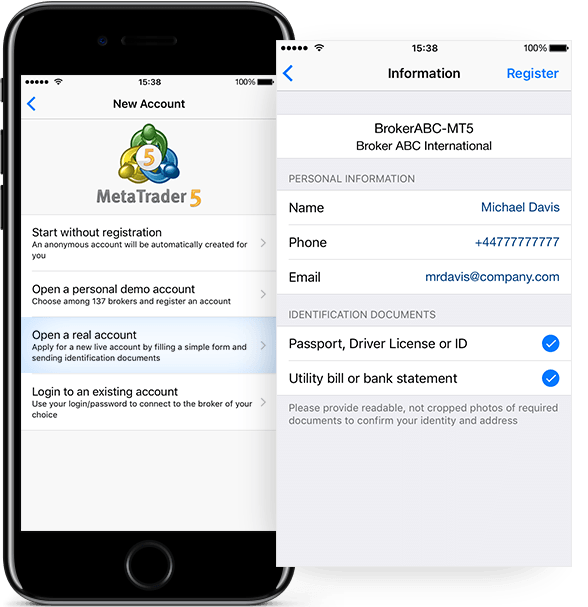 Another new feature in the updated MetaTrader 5 for iPhone is the optimized and redesigned email section:
Related emails are now combined into threads and are displayed as one item in the list of emails

A preview of email attachments has been added
Up to five attachments can now be sent in one email (file size should not exceed 8 Mb).

Download the mobile application right now and enjoy these new exciting features. If you cannot find your broker in the list of available servers, please request from them to contact us.