Mexico is now featured in Tradays economic calendar
32 Mexican economy indicators have been added to the fundamental market analysis app. Information is collected directly from public sources, such as the Bank of Mexico, Ministry of Finance and State Credit, the National Institute of Geography, Statistics and Informatics (INEGI).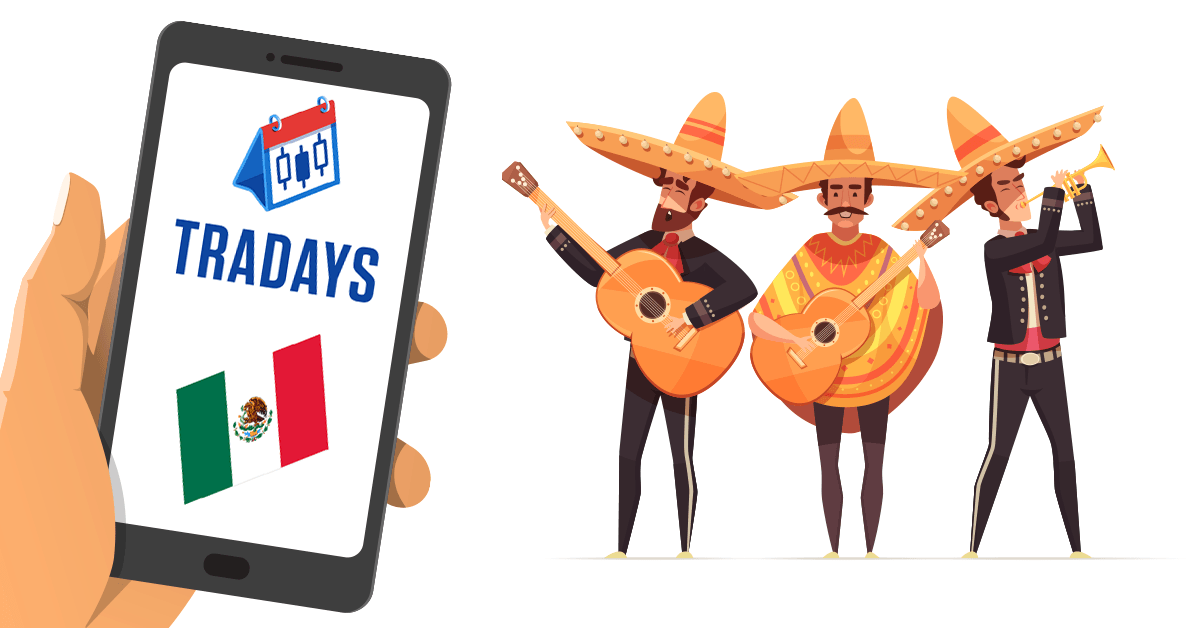 By regularly checking the app, traders remain informed on the releases of all major Mexican economy indicators, from the Bank of Mexico Interest Rate decision to Gross Fixed Investments.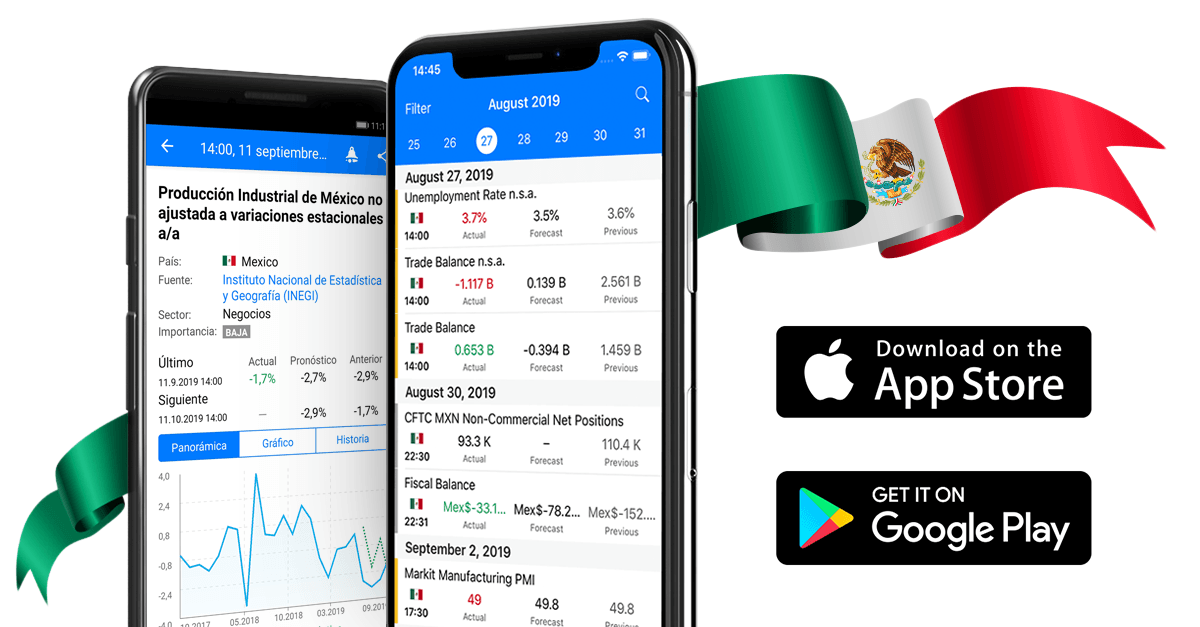 The calendar is available as an online web version and as a mobile app:
The service features a web widget, which can be added in your website and aid in attracting new visitors. By inserting a few code lines, any webmaster can provide users with the free tool for monitoring global economic events.