Tablet Version
The MetaTrader 5 mobile platform has a special version for tablets. The large tablet screen enables the convenient use of trading and technical analysis tools, in much the same way as in the desktop platform version.
All control elements in the tablet version work similarly to the smartphone version, including menus, dialogs, context menus and others. Use the interactive image below to navigate to the description of the desired tablet version element in the Help section related to the smartphone app version.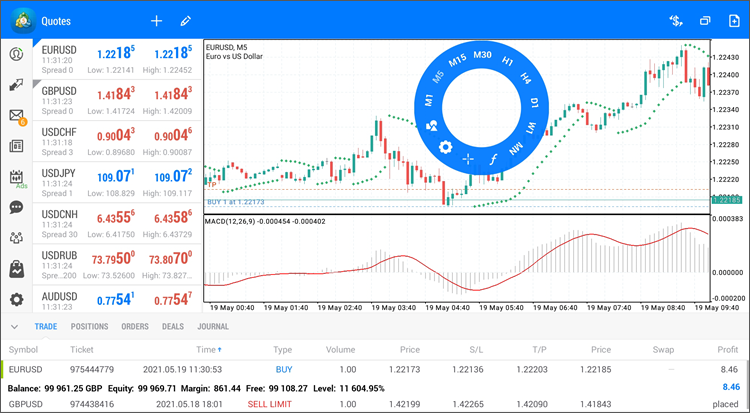 There are minor differences from the smartphone version in working with current positions and account history in the "Toolbox" window.
Open Positions and Active Orders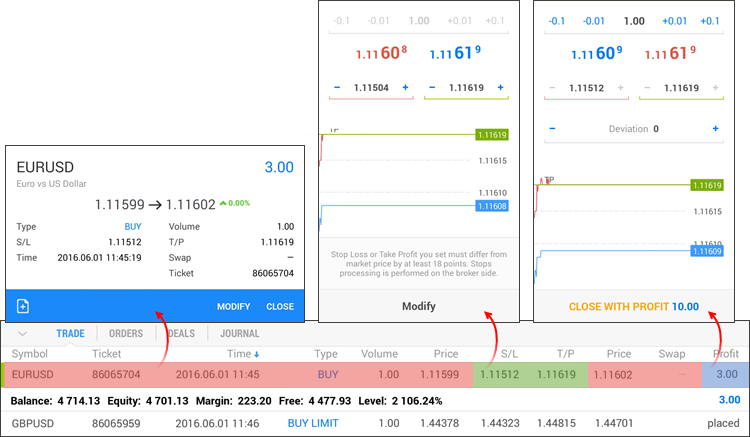 The position line is divided into several areas, tapping on which allows you to view information about it, to change or to close it:
A single tap on a position from the beginning of the line to the Open price, as well as on the Close and Swap columns, allows you to view detailed information about a position.

A single tap on "S/L" and "T/P" allows switching to position modification – in this mode you can change the Stop Loss and Take Profit levels.
By a single tap on the profit field you can go to position closing.
In order to view the detailed information about an order, to modify the order or to delete it, click on the line.

Account History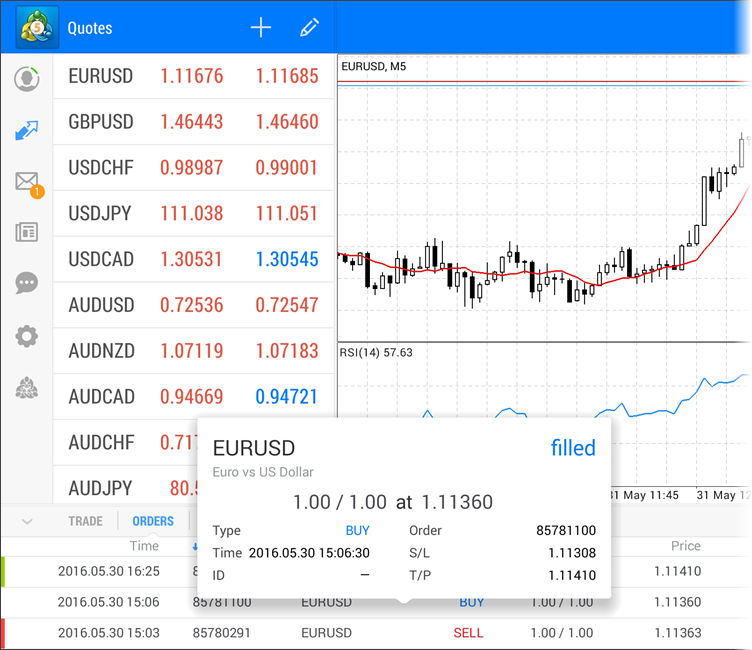 A short tap on the order line allows viewing detailed information about the operation.