Enabling the Storage
To start working with the MQL5 Storage, you should activate it in MetaEditor using your MQL5.community account.
Open the context menu of the Navigator window and execute the
Activate MQL5 Storage command. If you have specified your MQL5.community login and password in the MetaEditor settings earlier, the storage will be activated immediately. Otherwise, you will need to specify account details.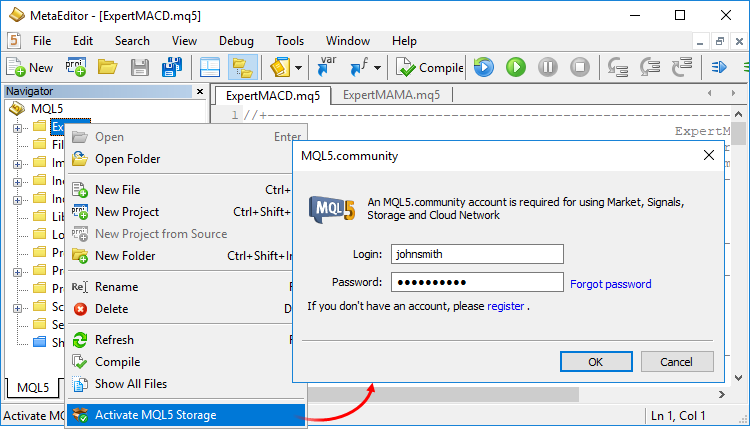 If you have never used the storage before, it will be created for your MQL5 account at the time of activation. If you previously worked with the storage and it stores some data, MetaEditor will extract all data from the storage to your computer (to the current copy of MetaEditor) immediately upon activation.
If you do not have an MQL5.community account, please register and get access to unique opportunities. You will also receive a bonus of $2 which you can use to test programs through the MQL5 Cloud Network.
The contents of the repository can be viewed in the browser using the following link: https://storage.mql5.io. The browser will require from you to enter your MQL5.community account login and password.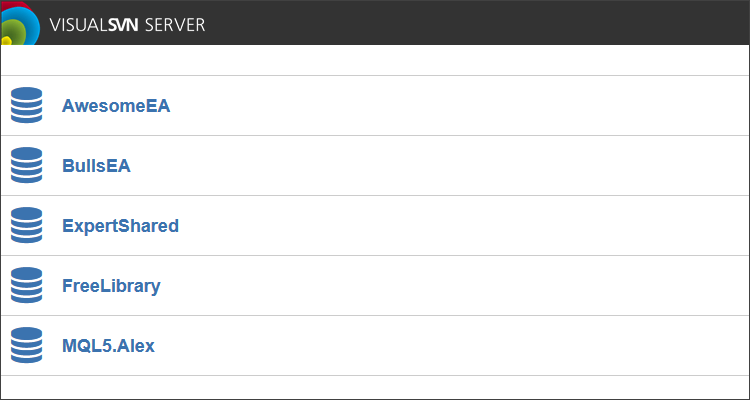 Here you can view and download files stored currently in the Storage. The top level features your shared projects and an MQL5.[login] folder, in which data from your MQL5 working directory of MetaEditor are saved.