Status Bar
Status bar is located in the lower part of MetaEditor below all service windows. It contains prompts of program commands, information about the current cursor location in an active window, as well as the text input mode indicator (INS/OVR):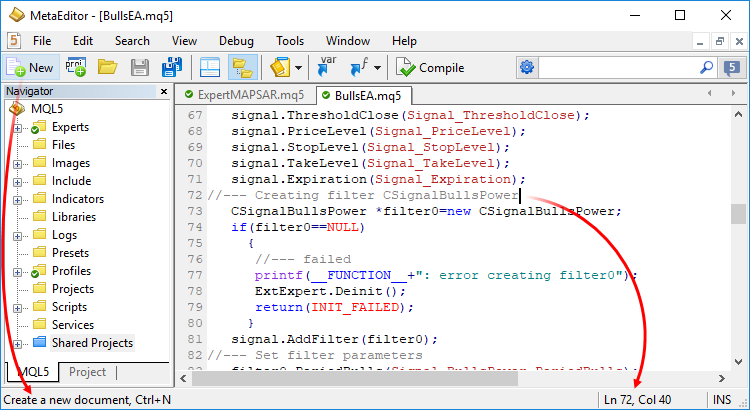 From left to right, the following information is shown in the bar:
Prompts on commands appearing when hovering the mouse cursor over them;

The current cursor position in an active window: Ln – line number from top to bottom, Col – column number from left to right;

Insert button status. INS is displayed if it is not pressed. This is a common text input mode. If Insert is enabled, the line displays OVR. The mouse cursor position indicator in a file turns into a flashing black square. In this text input mode, each entered character replaces the existing one.
The status bar can be disabled by removing the check mark at the corresponding item of the View menu.