MQL5.community
The MQL5.community features multiple useful services — from automated copy trading to the possibility of purchasing ready-made trading robots from the Market and running them 24/7 on a virtual platform.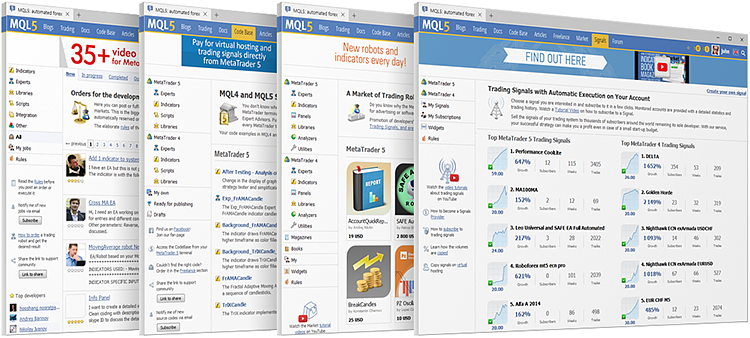 Here you will find:
If you do not have an MQL5.community account, please register and get access to unique opportunities.
Built-in Chat feature #
The trading platform features the built-in MQL5.community chat. You may communicate with fellow traders from the community while monitoring the market and controlling your trading operations. Specify your MQL5 account in the platform settings. After that you may continue communication, which was started on the site, since the entire history of correspondence can be viewed in the platform.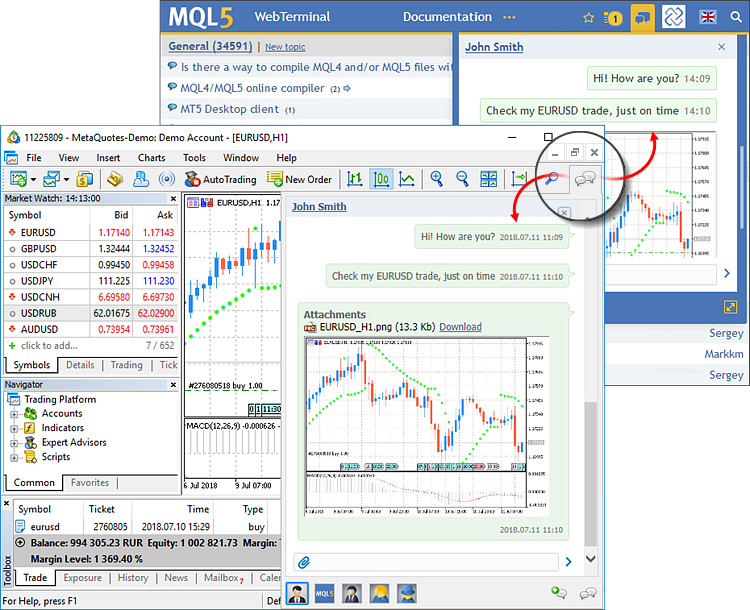 MQL5.community chats are also available in mobile platforms. Whatever device you choose, you can conveniently communicates with your fellow traders.