Managing Pending Orders
During trading, you may need to modify a pending order, i.e. to set a new activation price, to change stop levels or its expiration time. This can be done in the order editing tab. In the same tab, you can delete an order.
Order Modification #
To modify a pending order, go to the "Trade" tab and execute the "Modify" command from the order context menu.
Almost all fields of a pending order can be modified, just like when placing one, except for the volume. Once the parameters are set, tap "Modify".
If the order parameters are incorrect, the "Modify" button is inactive.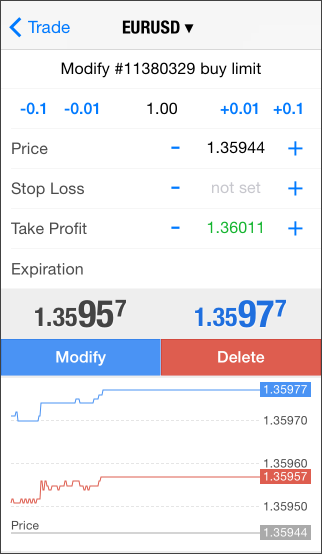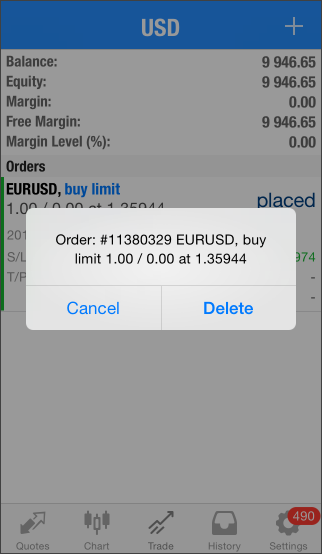 Deleting Pending Orders #
To delete a pending order, select "Delete" in its context menu on the "Trade" tab.
Pending orders are deleted automatically at the time specified in the "Expiration" field. In the "History" tab, a deleted pending order is marked as "Canceled".