MetaTrader 5 is an institutional multi-asset platform offering outstanding trading possibilities and technical analysis tools, as well as enabling the use of automated trading systems (trading robots) and copy trading. MetaTrader 5 is an all-in-one platform for trading Forex, Stocks and Futures.
MetaTrader 5 allows you to enjoy the freedom of movement to the full extent — you can stay active while trading from smartphones and tablets. The Web Platform provides even more possibilities and allows you to work from any web browser and any device. By choosing the most convenient way from a variety of options, you can trade 24 hours a day!
Additional services expand the functionality of the platform making its capabilities almost limitless. MetaTrader 5 offers the built-in Market of trading robots, the Freelance database of strategy developers, Copy Trading and the Virtual Hosting service (Forex VPS). Use all these services from one place, and access new trading opportunities!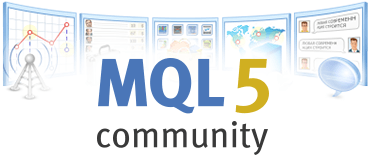 Millions of users around the world choose MetaTrader 5, attracted by the platform's exceptional advantages. For all of these users, we have created the largest community of traders, and we invite you also to join the MQL5.community. On the community website, you can download thousands of free trading robots, subscribe to trade signals and copy deals of successful traders, discuss trading strategies and much more.
Sign up now and join an abundance of trading fans!