Updated MetaTrader 5 iPhone — Push Notifications and Even More Indicators
We are pleased to announce a new version of MetaTrader 5 iPhone. This release includes several important updates: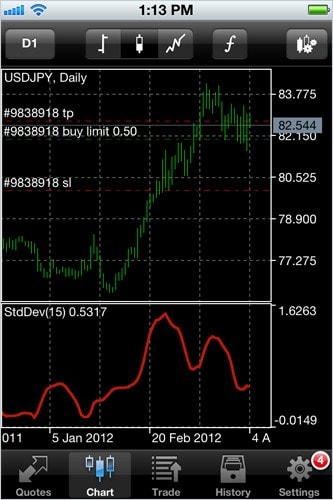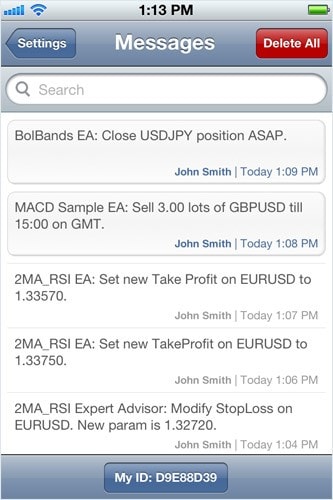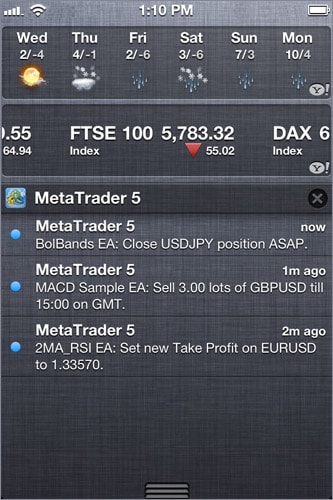 An extended list of supported technical indicators - 30 indicators are available now, like in the desktop version of the MetaTrader 5 Trading Platform.
The appearance of technical indicators is now customizable, you can change the line color and width.
Push notifications are now an integral part of the MetaTrader 5 iPhone mobile trading platform. Download the new version, to be able to push notifications from the MetaTrader 5 Platform or MQL5.community website to your MetaTrader 5 iPhone. For example, you can receive trading signals to buy or sell a financial security sent by your trading robot from MetaTrader 5.
The new version also offers an improved program interface, optimized history downloading and error fixes.
Do not forget to update your MetaTrader 5 iPhone to access all the new features! You can update the application through the AppStore or right from your iPhone/iPad.