MQL5.community Payment System Now Supports NETELLER
Adding funds to an MQL5.com account became even more convenient with the NETELLER payment system that is used in more than 200 countries. Now you can quickly deposit up your MQL5.com account, and subscribe to a trading signal or buy an app in MetaTrader Market.

First, working with the NETELLER system is convenient and secure thanks to the use of password and security code (Secure ID). For example, to add funds to an MQL5.com account it is enough to enter the Secure ID, but not the password used to access your NETELLER account.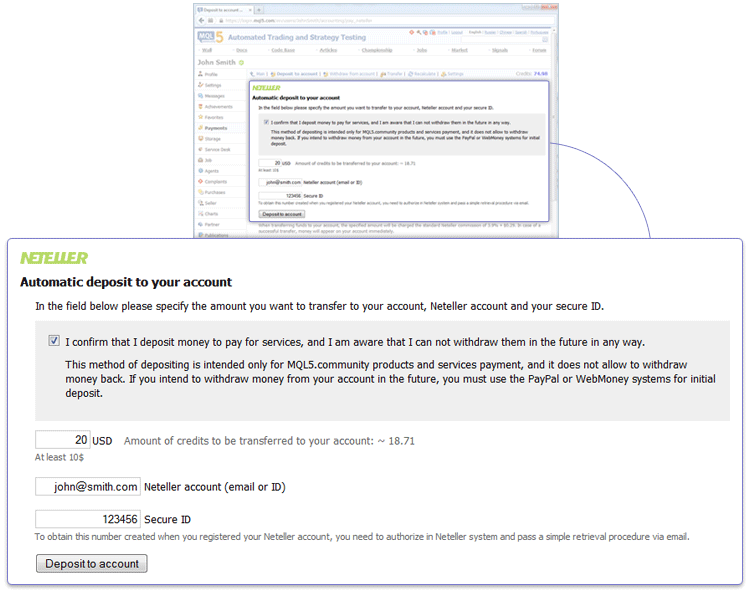 Second, the NETELLER system is regulated by the Financial Services Authority (FSA) that is well known to anyone familiar with Forex market. This is an additional reliability factor of the payment system. Third, you can apply for a prepaid MasterCard card with instant access to the funds in your NETELLER account, and pay with it online and offline, which is very convenient.
Use the NETELLER system to deposit your account and purchase services at MQL5.com!