24 Analytical Tools in the New MetaTrader 5 iOS
Graphical objects are now available in MetaTrader 5 iOS. Perform technical analysis on your iPhone and iPad using various lines, channels, Elliott waves, Gann and Fibonacci tools and geometric shapes. MetaTrader 5 Mobile is now one step closer to the possibilities provided in the desktop version: in addition to 30 technical indicators, the mobile version features 24 analytical tool.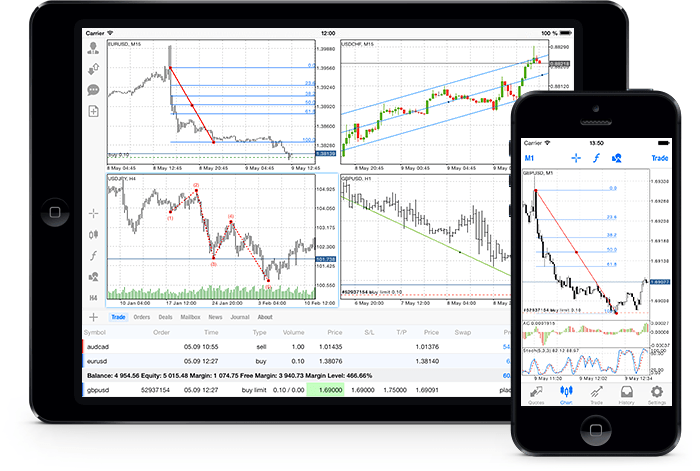 Another new function introduced in this build is the Chart Shift option: to enter the edit mode, simply tap and hold the chart. Localization update: MetaTrader 5 iOS now features Indonesian.
The same set of analytical tools will soon appear in the Android applications of the MetaTrader platforms. Graphical objects will be added after a few builds, so follow the news.