New Features in the MQL5 Wizard
In early 2011, we released an exciting tool for EA development, intended for all traders who have no MQL5 programming skills. With the emergence of the MQL5 Wizard in the MetaEditor, traders have received a convenient resource for developing Expert Advisors without programmers' help. Many traders have already appreciated the possibility to create an EA in just four clicks with the Wizard and compiled their first EAs.
However, the functionality of the first MQL5 Wizard could seem incomplete to the most demanding traders. Therefore, we decided to enhance the features of the MQL5 Wizard by adding new functions allowing to create more flexible Expert Advisors. Ultimately this will increase the number and variety of Expert Advisors created using the Wizard. Soon more new features will be introduced in the MQL5 Wizard to make it even more useful for everyone who wants to create custom Expert Advisors.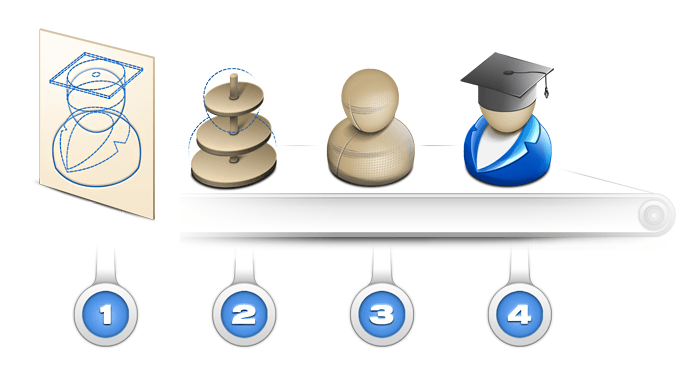 The main feature of the new version is the ability to utilize data of a combination of algorithms. In the previous version, an Expert Advisor could be created on the basis of only one algorithm of signal generation - for example, using the indicator data or the MA crossing algorithm. The new version offers a new convenient way to use a combination of algorithms for generating more accurate signals. For example, you can easily generate an Expert Advisor that will use data of MA crossing confirmed by a trend indicator like Parabolic SAR.
Another important innovation will be the system for assigning weights to each signal. For example, you can assign 1 to the signal produced by MA crossing, if this is the main signal, and 2 to the Parabolic SAR - in this case the Expert Advisor will first of all use the data of the signal with a higher weight when taking a trade decision.
The emergence of the upgraded MQL5 Wizard significantly enhances trading opportunities. Now, in addition to the conventional manual trading, any trader can create Expert Advisors and use them in automated trading. You do not need to order the development of EAs from professional programmers any more - with the MQL5 Wizard you can easily create your own trading robots.
More details will be published on the eve of the release. Follow the news.