Buy Books from MetaTrader 5
Read finance books while trading — MetaTrader 5 build 930 provides the opportunity to buy books of famous writers from the MetaTrader Market.

Books on the Market represent yet another type of digital content, available alongside trading robots and indicators. First of all, to purchase books you need an MQL5.com account. The account details should be specified in your terminal settings ("Tools" - "Options" - "Community"). The MQL5 account needs to be funded to allow purchases on the MetaTrader Market.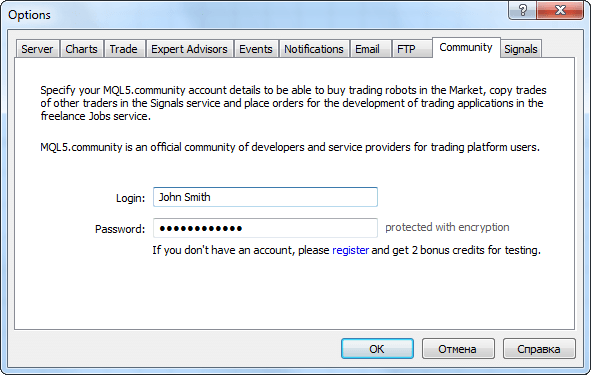 Secondly, purchased books will be bound to your computer and automatically activated. And finally, you get the opportunity to preview the first few chapters of a book before buying it.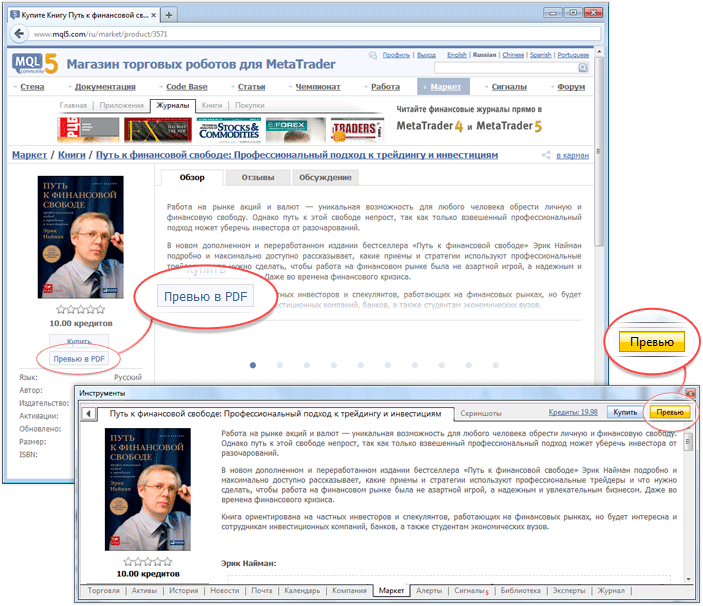 The magazines and books can be read using MetaViewer that is provided together with the terminal. With built-in navigation, scaling and search features, it makes reading an enjoyable experience.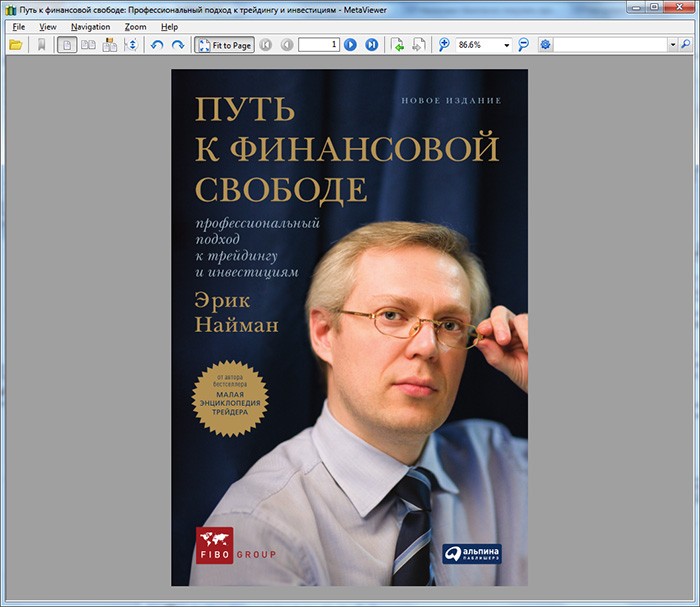 Since the launch of this service, MetaTrader 4 users have been actively purchasing and downloading many of the books available on the MetaTrader Market. Now this opportunity is offered to you right through the MetaTrader 5 terminal. Join in!