MetaTrader 5 iOS Features New Chat, Improved Charts and Expanded iPad Version
The new version of MetaTrader 5 iOS now features significantly revised charts and depth of the market, updated chat, as well as News and Mailbox tabs. The number of timeframes has also been increased - traders can now use week and month time intervals.
We have revamped the application turning it into an even more convenient trading tool. Trading, analytics, financial news, email correspondence and communication with colleagues in a secure chat - all that is available now.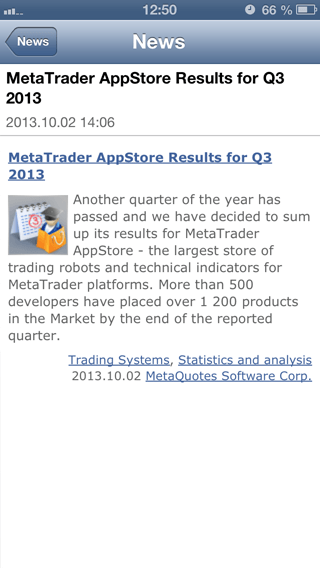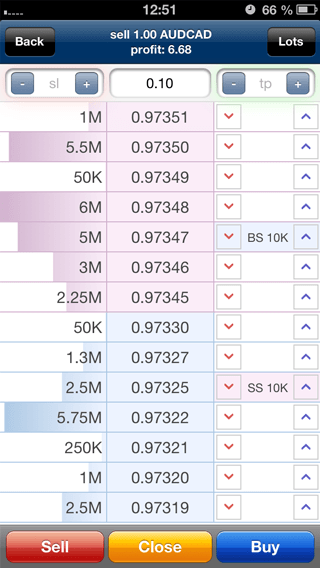 It has now become much easier to use charts in the mobile platform. The new build now presents significantly accelerated rendering, inertial scrolling and increased number of scaling steps. Also, users can now change the chart color scheme. In addition, quick edit mode has been implemented. It allows traders to re-size, move and delete indicator windows directly from a chart. To enter the mode, press and hold the tap on the chart.
MetaTrader 5 iOS chat has also undergone significant changes. The message limit has been increased up to 1000 characters and login auto-complete function when searching for a contact has been added. Also, it is now possible to register and log in to MQL5.com directly from the mobile application.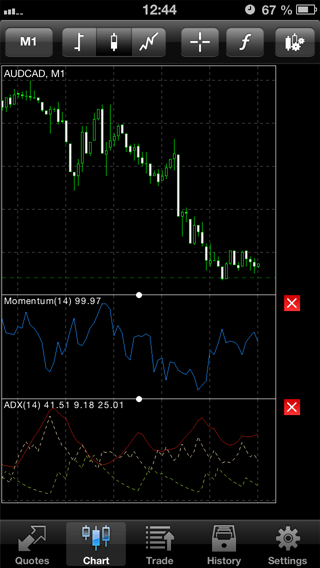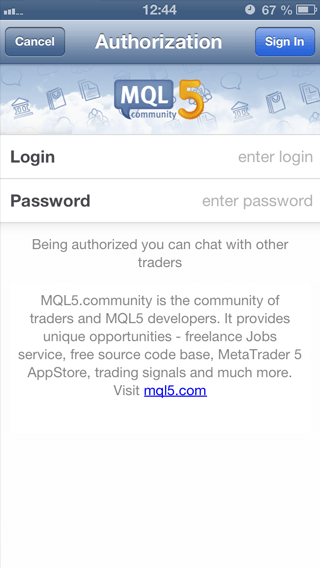 Besides, the new iPad version now provides the entire functionality of the iPhone application, as well as some additional features:
Displaying up to four charts having individual settings
Various options for arranging chart windows
Handy Toolbox window with adjustable height to display orders, trade history, emails, news and journal
One click trading from chart
Quick navigation to the close and modification dialogs by tapping position or order.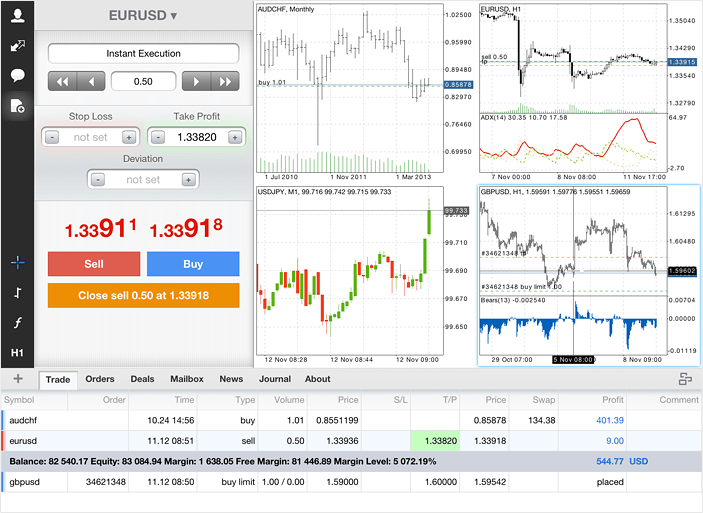 Try the new features of mobile MetaTrader 5 on your iPhone or iPad right now. Download our application from the App Store!