Seven Different Magazines in the MetaTrader Market
Two new magazines in Italian — TRADERS' Italy and INVESTORS' — have been added today in the MetaTrader Market. Also, ForexPress magazine from China became available two weeks ago. Thus, seven new financial publications are already available in the Market. The number of publications will continue to increase, as we have already concluded contracts with the new publishers.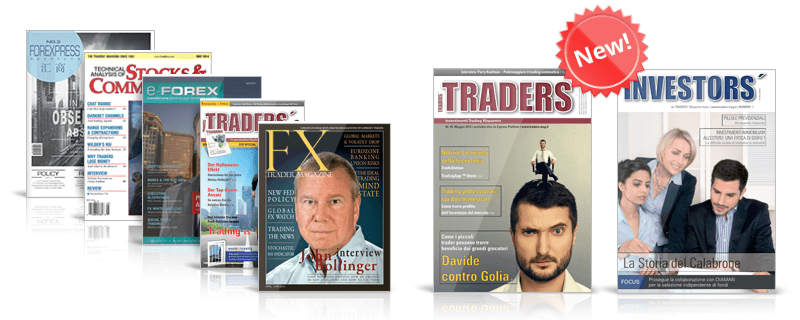 The archive of TRADERS' Italian Magazine contains 17 issues starting from January 2013, while INVESTORS' Magazine offers the last three issues starting from January 2014. INVESTORS' magazine can be freely downloaded through the trading platform, since the publisher does not charge a subscription fee.
The main objectives of TRADERS' and INVESTORS' publishers are dissemination of knowledge and development of traders' trading skills for traders from all around the world. Every month, the publication authors provide up to date information about new technical analysis methods, mathematical and psychological aspects of trading activity and much more. The range of published topics is wide, from swing trading up to position trading. TRADERS' and INVESTORS' publications cover all markets and investment instruments: stocks, options, bonds, Forex, Futures.
All magazines can be bought through the Market the same way as ordinary applications, such as trading robots and technical indicators. To make a purchase, you only need an MQL5.com account and the necessary amount of funds on the account.

You do not need to spend time searching for Forex publications on third-party web resources. We have already collected them in the Market for you.