Bonne Année 2016!
Chers amis ! Nous vous souhaitons une Bonne Année et un Joyeux Noel ! Qu'elle vous apporte le succès, une bonne santé et une puissance infinie pour de nouvelles réalisations. Que l'année qui vient vous apporte la joie, la chance et la prospérité à vous et à ceux que vous aimer !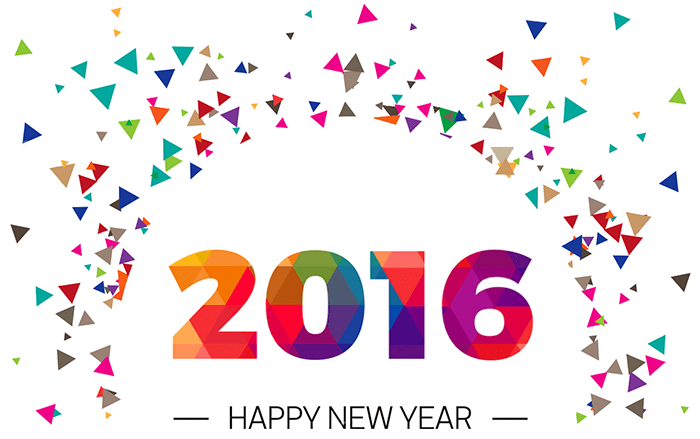 L'année 2015 était très spéciale pour MetaQuotes puisque nous avons célébré notre 15ème anniversaire. Nous avons atteint tous nos objectifs et réalisé tous les projets que nous avions planifié cette année.
La société se développe rapidement et étend sa présence au niveau mondial. En 2015, MetaQuotes Software a ouvert trois nouveaux bureaux - au Pakistan, en Thailande et au Japon. Nous avons désormais douze bureaux à travers le monde ! Cette année, MetaTrader 5 a été lanché sur les bourses de Borsa Istanbul (BIST), Moscow Exchange Equity and Bond Market, Brazilian Securities, Commodities and Futures Exchange (BM&F Bovespa), Dubai Gold and Commodities Exchange (DGCX), Stock Exchange of Thailand (SET), South African Futures Exchange (SAFEX), et le Pakistan Mercantile Exchange (PMEX). La plateforme de trading MetaTrader 4 est traduite en 39 langues, et MetaTrader 5 en 30 langues.
Nous avons également fait une percée dans le web trading. En septembre, la société a publié la plateforme MetaTrader 4 Web permettant à tout le monde de trader le Forex via n'importe quel navigateur Intenet. Ce lancement a suscité un grand intérêt. Aujourd'hui, plus de 160 courtiers autour du monde offre déjà le web trading à leurs clients.
La gamme de robots de trading et d'indicateurs techniques disponibles sur le Market est étendue continuellement — plus de 7.000 applications gratuites et payantes sont déjà disponibles en téléchargement. Il est désormais possible d'acheter mais également de louer des robots de trading. Les plateformes MetaTrader pour iOS et pour Android sont optimisées à chaque version. MQL5.com est désormais disponible en japonais et en allemand. Plus de 30 tutoriels vidéos pour les traders ont été publiés et la couverture du réseau de serveurs d'hébergement virtuel a été étendue.
Chaque année nous devenons plus proches de nos clients et utilisateurs, peu importe où ils sont. Nous développons et améliorons nos produits et services constamment pour vous et nous n'avons pas l'intention de nous arrêter ! Nous comptons sur votre aide ! De nombreux évènements excitants sont encore à venir. Bonne Année et Joyeux Noel, chers amis !