Borsa Istanbul Derivatives Market (VIOP) is Now Open to MetaTrader 5 Users
We are pleased to announce the integration of MetaTrader 5 trading platform with Borsa Istanbul. With the release of the updated MetaTrader 5 Gateway to Borsa Istanbul, brokers and traders receive the complete functionality for performing trading operations in VIOP section (futures and options) directly in the MetaTrader 5 terminal.
Borsa Istanbul (BIST) is the only stock exchange in Turkey. It was established in April 2013 as a result of uniting of Istanbul Stock Exchange (ISE), Istanbul Gold Exchange (IGE) and Derivatives Exchange of Turkey (TurkDEX) in order to manage trading activity more efficiently and turn Istanbul into a regional financial center. By the end of the last year, Borsa Istanbul's VIOP section had reached a record high with 3 billion Turkish liras of daily trading value. There is a total of 280 BIST members. With MetaTrader 5, any of them can offer a new level of trading to its customers.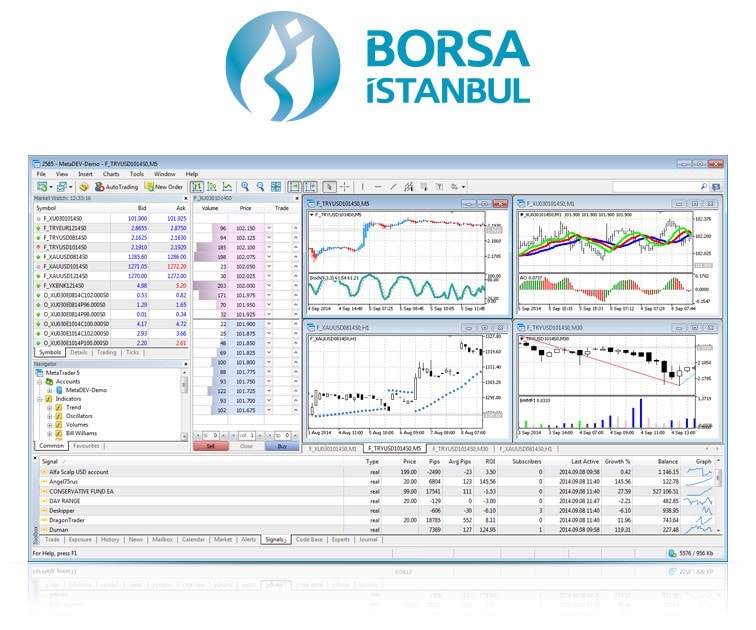 MetaTrader 5 is an advanced ecosystem featuring numerous useful services - from automated copying of deals to buying ready-made trading robots in the Market. All these innovations are now available to Borsa Istanbul traders as well. To start working at the exchange, they only need to download MetaTrader 5 and select a broker who has already purchased MetaTrader 5 Gateway to Borsa Istanbul.