MetaTrader Market Now Features Magazines!
In February, the long-awaited section of MetaTrader 4 applications has been released for MetaTrader Market. Today, we are pleased to announce the new category of products for MetaTrader 5 — Magazines. Now, users can not only buy trading applications but also subscribe to trading and financial magazines quickly and easily. You can download some magazines and read them right now. To do this, you need to have an MQL5.com account and the necessary amount of funds on it.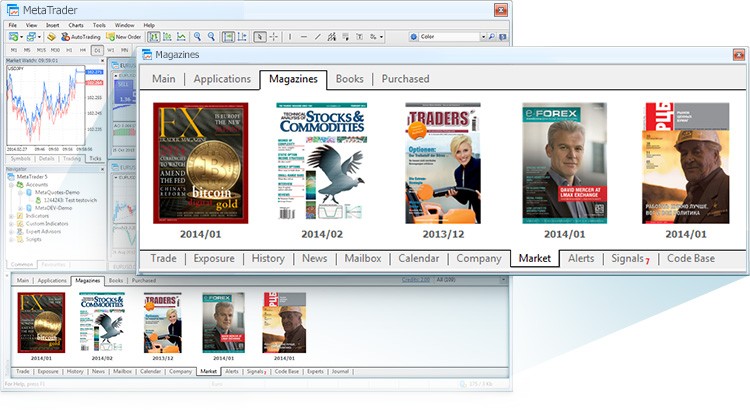 You can not only download each issue, but also discuss it with other traders or leave your review. All magazines are accompanied by a gallery of screenshots and detailed contents description. Do you want to re-read an interesting article you have come across before or find an interview with a notable Forex industry professional? Have a look at our archive. Using the contents description, you will quickly find and download the magazine issue containing the necessary article.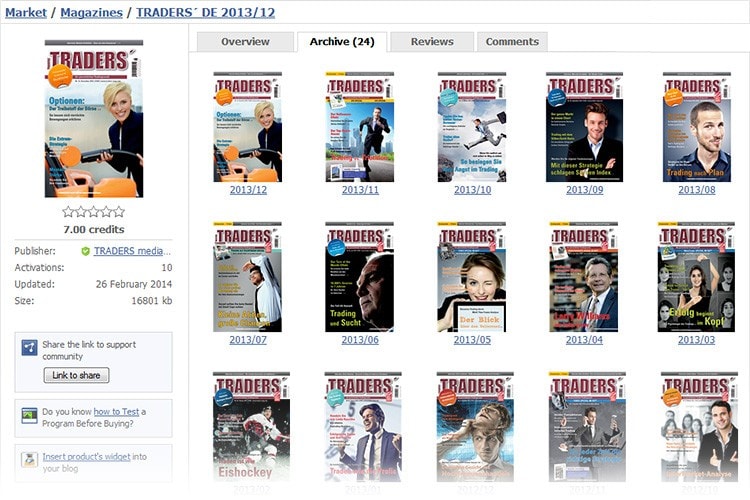 We have repeatedly stated that we want to turn MetaTrader Market into a unique hub containing all necessary tools for successful trading. The launch of the magazine section is yet another step in that direction. In the Market, you already can find multiple financial magazines that may help you in your trading activity and market analysis. Their number will certainly be growing over time. The section offers the entire archive of publications for many years and in different languages. You can read any of the hundreds of magazine issues directly from MetaTrader 5 trading terminal.

Buy, download and read magazines to improve your trading!