Updated MetaTrader 5 Android Features Data Window and OHLC Prices
Extended authorization and "Crosshair" mode were implemented in the previous build of MetaTrader 5 Android. Today the mobile platform received a number of new features. Traders will be able to closely examine them right after downloading the latest build of MetaTrader 5 Android. In addition to Crosshair, the application now features Data Window and display of OHLC prices on charts.
Besides, forced password change option has been implemented for safety reasons. All these innovations are aimed to make the work with MetaTrader 5 Android more convenient.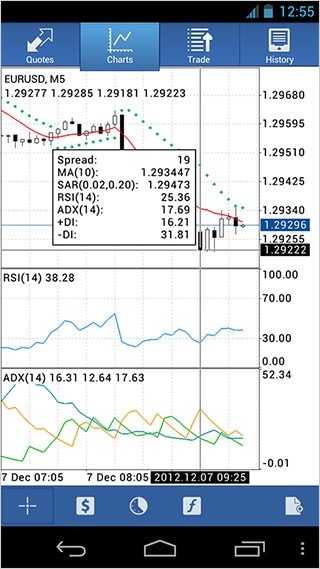 Download the new version of the mobile platform and try all MetaTrader 5 Android features. The application can be updated via
Google Play
or directly from your device.