500 000 Traders Use MetaTrader 4 and MetaTrader 5 Mobile Terminals
Over half a million of traders from all over the world currently use MetaTrader 4 and MetaTrader 5 mobile terminals in their trading activity. This figure is the most objective proof of the high quality and functionality of the mobile applications developed by MetaQuotes Software Corp.
83 000 traders use MetaTrader 5 terminals, while 418 000 traders use MetaTrader 4. This statistical data includes the terminals both for iPhone and Android devices. Though both mobile platforms have almost similar functionality, the wider popularity of MetaTrader 4 is obvious. This can be explained by widespread distribution of the platform on the market.
"We are glad that we managed to release the applications that have become so popular. Positive statistical data suggests that we are on the right track, and we should continue our development in this direction" - said Gaies Chreis, company COO.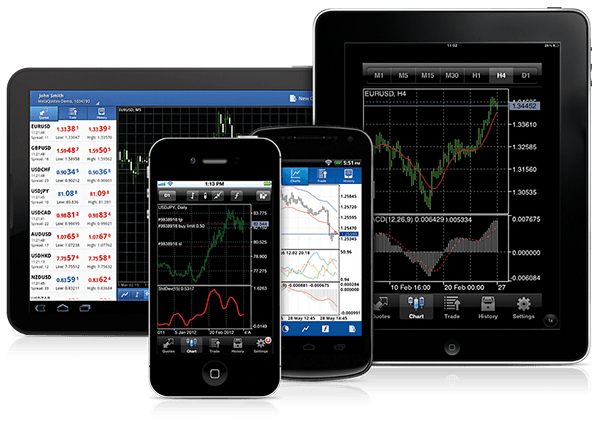 The statistical data has been gathered during the last six months from the time when MetaQuotes ID was introduced in the mobile terminals. These unique identifiers have been designed to send service messages to traders' terminals. They also allow defining the number of actually used terminals. MetaQuotes ID is assigned to a mobile terminal only when it is launched. In other words, statistics consider only the terminals that have been actually launched and used.
Download and, most importantly, use MetaTrader 4 and MetaTrader 5 mobile terminals. Have a nice trend!