Statistics and Progress of Sales of Products in MetaTrader AppStore — Track Your Results!
MetaTrader AppStore now features extended sales data. Now, the AppStore sellers have access to the visual sales statistics both for all their products and for each application separately. Please note that this data is only available to a product developer. AppStore visitors, as well as other sellers are not able to view it.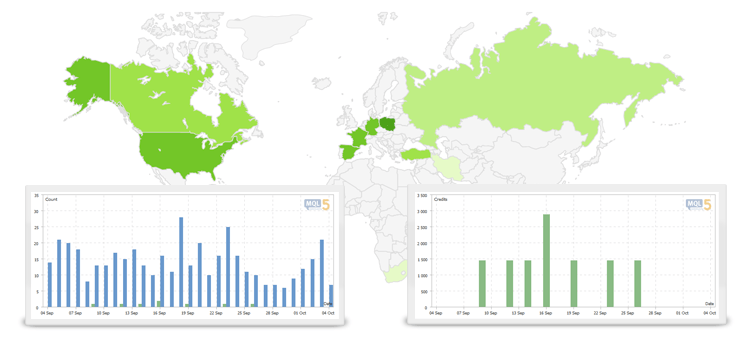 Statistics display the amount of downloads of commercial products' for both free and demo versions. You can also see the number of sold applications and obtained net profit in credits (1 credit is equal to 1 USD). All this data is available for different periods of time: last month, last year or since the launch of MetaTrader AppStore. All values are automatically recalculated as soon as the required period is selected.
Besides, you can view the progress of sales determined by a buyer's IP address. The interactive world map displays the purchasers' countries using different levels of color saturation - countries colored in dark green have the largest number of buyers. All the parameters mentioned above can be viewed in general and for each product individually.
Overall statistics on all your products can be found in the Seller tab of your profile.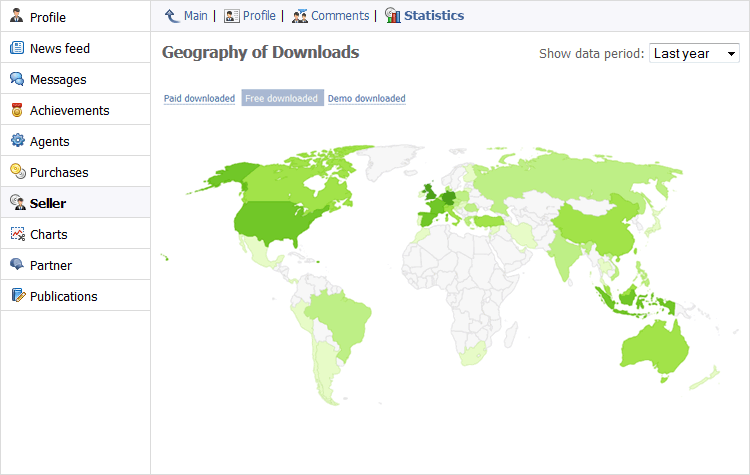 To view statistics on a particular product, open the Statistics tab in your product's profile.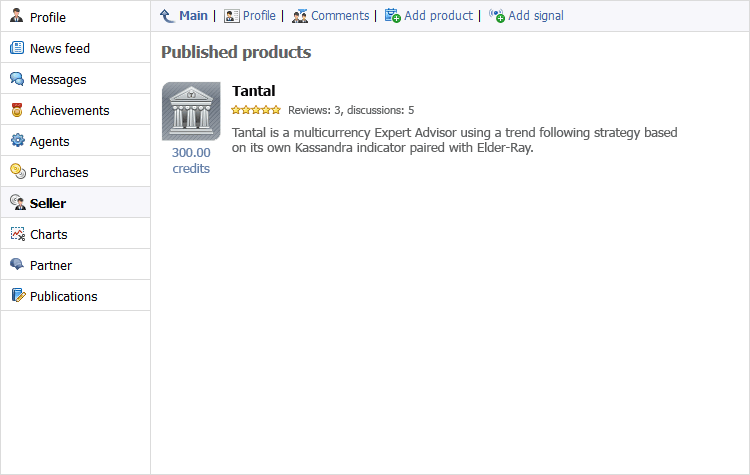 Additionally, the functionality of exporting statistics into an Excel format for further processing will be added soon. We hope that this information, as well as quarterly sales reports will help you to find your place in MetaTrader AppStore and select the appropriate sales strategy.
Promote your products, use an affiliate program and track your sales through the Statistics tab!