The First MetaTrader 5 in Thailand Launched
The MetaTrader 5 trading platform continues its expansion in the fast growing markets. In mid-October, one of the Thailand brokers Apple Wealth officially launched the terminal in demo mode on the Stock Exchange of Thailand (SET). By December 2014, Thai traders using MetaTrader 5 will have a real opportunity to trade stocks and futures on the Stock Exchange of Thailand and the Thailand Futures Exchange (TFEX).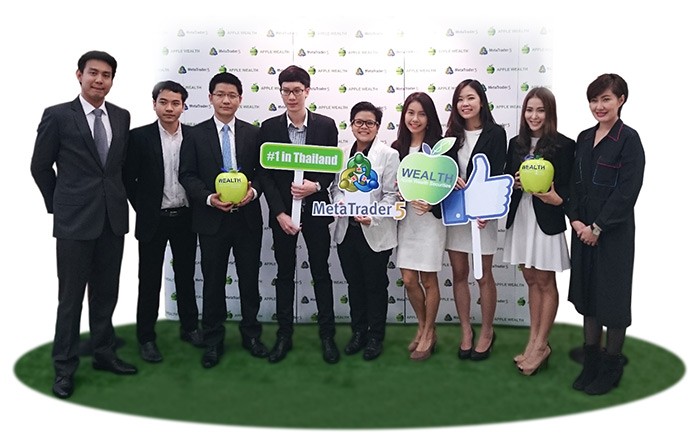 Today Apple Wealth ranks among the country's top 15 brokerage companies. With the introduction of MetaTrader 5, the company expects to enter the top 10 within a year and attract more than 1,000 new clients. This important move urged other market players to follow the example of Apple Wealth - some of the country's largest brokers have expressed their desire to start offering MetaTrader 5 to their clients.