MetaTrader 5 - Android Mobile Trading Platform
Mobile trading with the MetaTrader 5 for Android is an exciting possibility to trade in the Forex and Stock markets using smartphones and tablet PC's powered by Android OS. Wherever you are, you will be able to monitor your account, view trading history and trade in financial markets.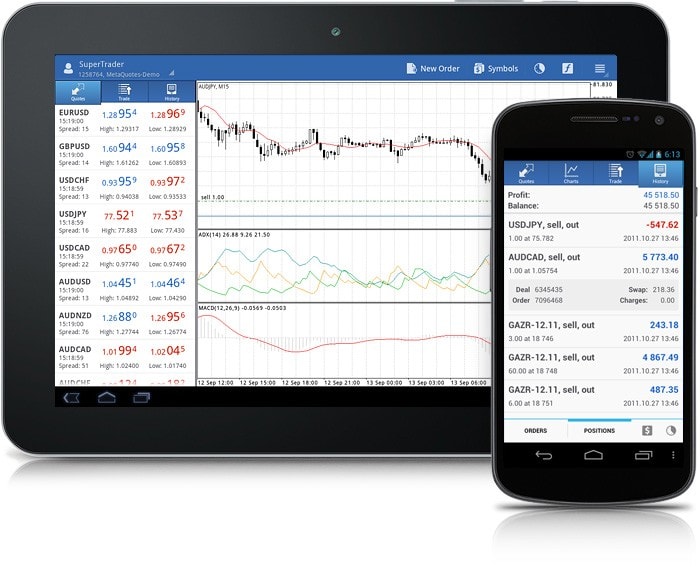 The MetaTrader 5 for Android, like the mobile trading platform for iPhone, is absolutely free of charge. To start working with the application, simply download the MetaTrader 5 for Android in the Android Market and run it. After that you only need to open an account, selecting your broker from the list. That's all, financial markets are now in your pocket!
Download the MetaTrader 5 for Android and access financial markets from anywhere in the world to trade or analyze your trading history. And it's all free!
You can also download MetaTrader 5 for Android in APK format

MetaTrader 5 — a complex trading platform for providing brokerage services on the retail Forex market.
Copyright 2000-2014, MetaQuotes Software Corp.