Trading Robots and Custom Technical Indicators
Any trader can use trading robots (Expert Advisors) to work on financial markets: Forex, Stocks, Futures & CFD. These powerful programs can take humans place both in market analysis and trading. The main benefits of Expert Advisor is: ability to operate with large amount of calculations, tirelessness and objectivity.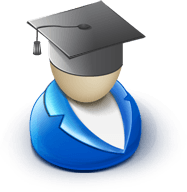 Manual data processing and recalculation of several analytical instruments simultaneously on every tick can take quite a lot of time, while the situation on highly volatile markets (for instance, Forex Market) can change dramatically. With a computer program, such as a forex robot, traders avoid such a drawback and can make various calculations almost instantly and work with large amounts of data. As a result, a trading strategy is enhanced with more detailed real-time signals and thus can determine entry/exit points more precisely.
Robot Forex Trading in MetaTrader 5:
Instant processing of large amount of data
More precise signals
Work 24 hours a day with no loss of work
Emotionlessness and strict adherence to a programmed algorithm
Robot trading are inexhaustible and can work 24 hours a day without affecting their effectiveness. Analyzing quotes is a hard and tedious work that every trader is familiar with. Over time human concentration inevitably weakens, which leads to errors in calculations and in the trading platform management. All these drawbacks lead to mistakes in trading and to missing opportunities on financial markets. Automated forex robot in MetaTrader 5 solve this problem: they strictly adhere to the trading algorithm so traders will not miss important market opportunities. For example, by 2 a.m. a trader has already gone to bed, but the forex trading robot continues to perform technical analysis and online trading operations. As the motto goes - "money don't sleep".
Finally, trading robots lack such purely human traits as self-confidence, enthusiasm, excitement, etc. All these human traits affect manual trading and therefore the trading activity. Expert Advisors are free from these emotions and operate exactly as they have been programmed. They dispassionately continue to analyze market and can detect the best possible opportunities to increase profit. Thus the emotional factors in trading are neutralized.

The 2006-2011 Automated Trading Championships obviously confirm the power and benefits of the best Expert Advisors in MetaTrader Trading Platforms. The distinctive feature of this contest is that Expert Advisors are truly stand-alone. Developers are not allowed to alter their programs in any way, during the Championship.
As a result, all trading robots are free from human factor. For the three months hundreds of forex Expert Advisors work under equal conditions and achieve impressive results.
Technical Indicators
Along with trading robots, MQL5 Integrated Development Environment allows to create Custom Technical Indicators. Technically they do not differ from built-in indicators and allow analyzing quote dynamics on financial markets.

MetaTrader 5 Trading Platform is equipped with an impressive set of built-in technical indicators. It includes the most popular and claimed indicators (Parabolic SAR, Demarker, Bollinger Bands, Moving Average and Macd indicator) that satisfy almost all analytical demands of the modern trader. However, technical analysis course is constantly developing. Every year technical analysts discover new dependencies in price dynamics and create new tools and forex trading systems for market analysis. Not all of them are included in MetaTrader 5, but MQL5 can help in staying up to date.
Do you need some kind of technical indicator? You can create it by yourself! MQL5 allows developing of custom technical indicators that can be used to analyze quotes on forex or stock market.
MQL5 indicators access the entire database of historical information available for selected financial instruments and process these data. Custom Technical Indicators can be placed on a price chart or in a separate sub window. Traders gain full control of calculation parameters and display options of instruments. In other words, MetaTrader 5 Indicators are practically the same as built-in technical indicators and share the same wide range of options for trading on the financial markets.
In addition, MQL5 indicators allow traders to implement any analytical algorithm (forex trading systems) that they want.
To work with Expert Advisors and Custom Indicators, MetaTrader 5 offers MQL5 Integrated Development Environment that includes all the necessary tools to develop, test, debug and run your MQL5 programs.
MetaTrader 5 — a complex trading platform for providing brokerage services on the retail Forex market.
Copyright 2000-2016, MetaQuotes Software Corp.