News Event
At this tab, you can work with news that were received in the platform: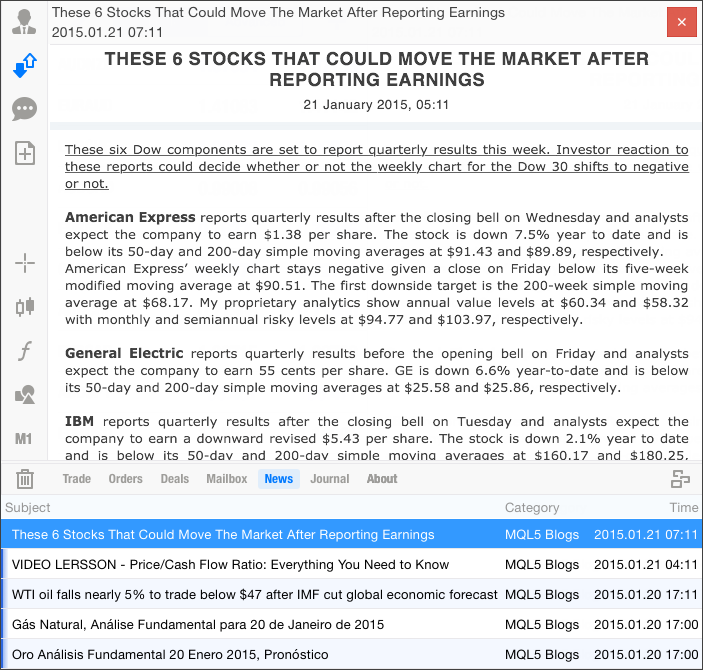 News items are displayed as a table with three columns:
To view the news, tap on it. The news is opened in the upper workspace.
The set of received news depends on a brokerage company.

Νεωσ χαν βε εναβλεδ/δισαβλεδ

in About section. You can select the languages of the incoming news.
To delete one piece of news, open the context menu by long tapping on its line and then select Delete. To delete all the news, tap

on the tabs panel of the Toolbox window.