About
In this section, you can view information about the MetaTrader 5 application, as well as configure it.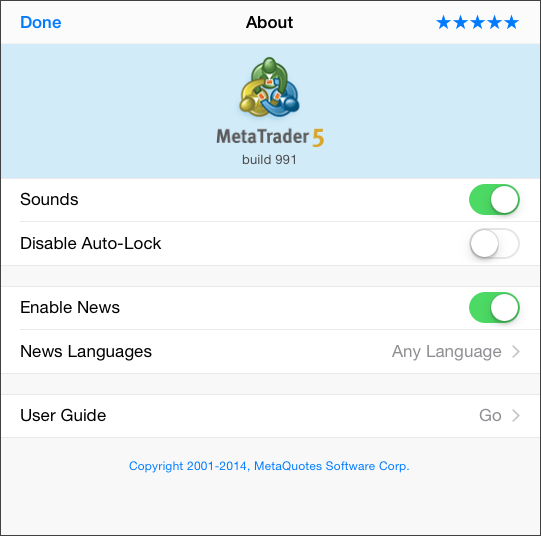 Information about MetaTrader 5 is displayed at the top of the screen. The following settings follow below:
Sounds

– enables/disables playback of sounds (when push notifications arrive, as well as during requotes, etc.).

Disable Auto-Lock

– when enabled, the screen of the device is not locked when MetaTrader 5 is running.

Enable News

– enables/disables displaying news.

News Languages

– with this command, you can select the languages of the incoming news. Tap to open the list of the available languages and select the necessary languages.

User Guide

– open this user guide.
Do not forget to rate the application. Tap
in the upper right corner of the screen to leave your feedback.