Interface
This section describes the location of the interface elements in MetaTrader 5 for Android.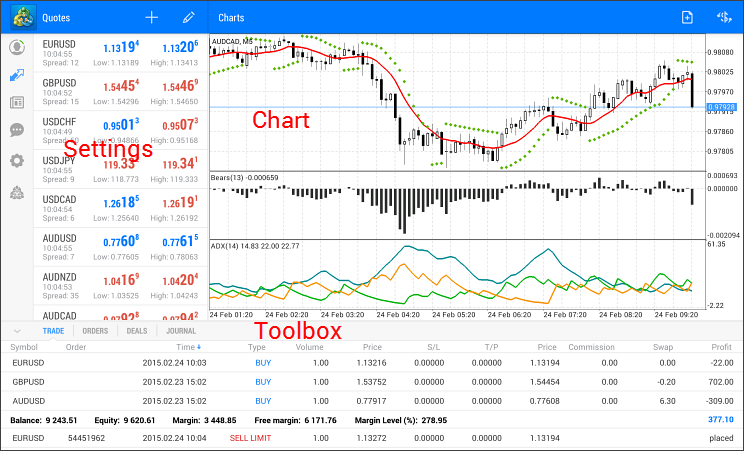 The interface is divided into three main areas:
Side Menu #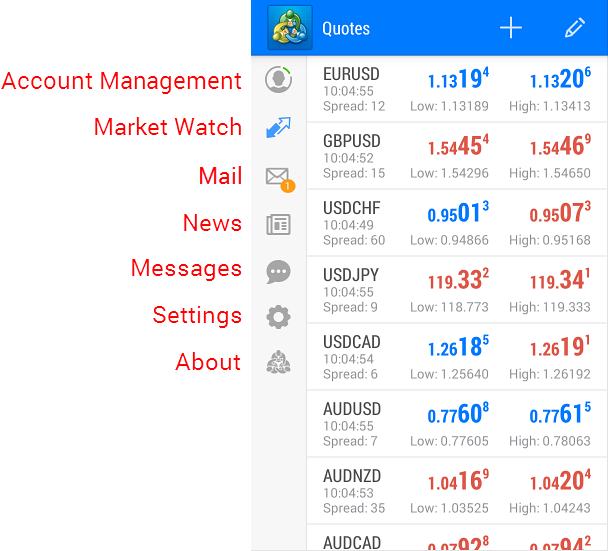 This part of the interface allows you to:
Chart #
A radial menu is used in the tablet version of MetaTrader 5 for Android. It opens at a single tap on the chart: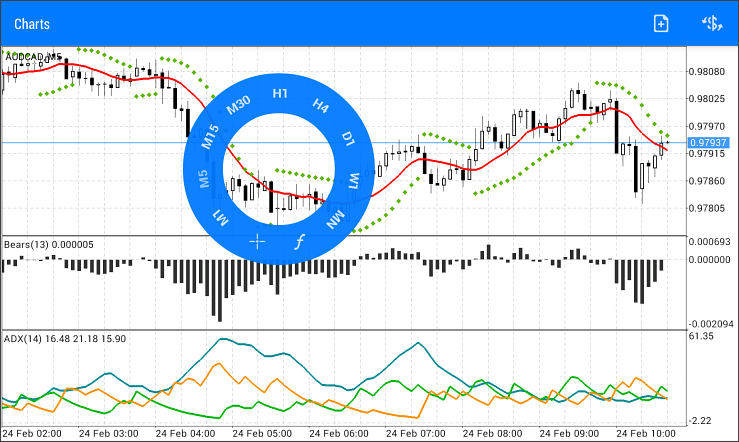 This is a convenient menu for working with the chart:
The top panel of the chart provides commands for placing new orders and changing the chart symbol.
Toolbox #

Toolbox is a multifunctional window allowing you to: