Font
This tab is intended for setting up the appearance, size and type of the font to be used for the source code in the window of its editing.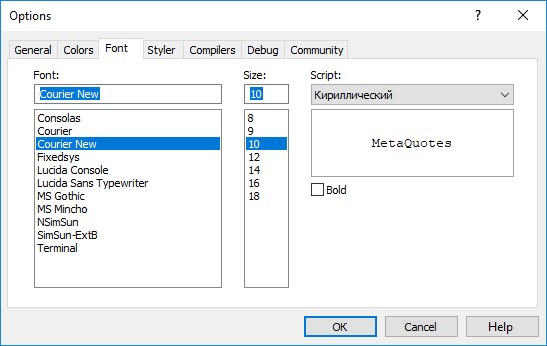 The following boxes of settings are represented here:
Font

— the type of the font. The type is chosen from the list in this box;

Size

— the size of the font. The size can be chosen from the list or typed manually in the field of the current size;

Script

— the font encoding. The list of available encodings will be opened as soon as you click on this field;

Preview Window

— at this window one can preview the final appearance of the font after adjusting it;

Bold

— enable/disable displaying of an element in bold font.