Search
This toolbar allows to easily perform a global search of various elements in the MetaEditor.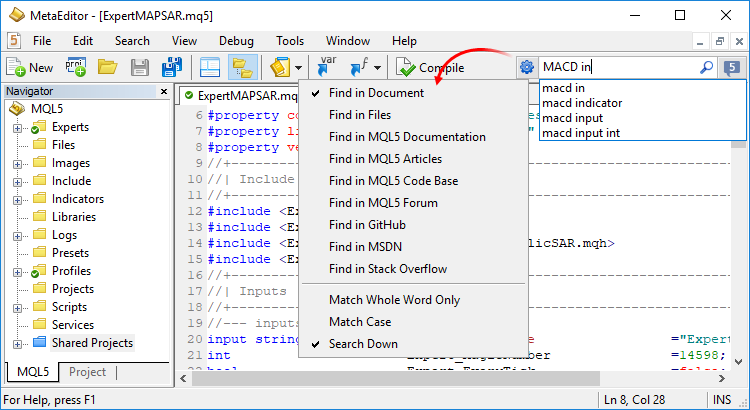 The search that is performed using the toolbar, can be customized. To do that, press
, which is located in its left part. After that a menu with the following settings will appear:
Match Whole Word Only

— this option allows to search by the certain word form, only the word or phrases that exactly match the search request will be found;

Match Case

— enable/disable case sensitivity when executing the search request;

Search Down

— if this option is disabled, the search will be performed upwards from the current cursor position in the file. If it is enabled, the direction of search will be reversed.
Search can be performed through only one section selected in the settings at a time.
In order to start searching, type a word or phrase in the search field and press
. Using the

button, you can open the list of last ten search queries.