Status Bar
The status bar is located at the bottom of the MetaEditor, below all the service windows. It contains tips for the program commands, the information about the current cursor position and the indicator of the text typing mode (INS/OVR):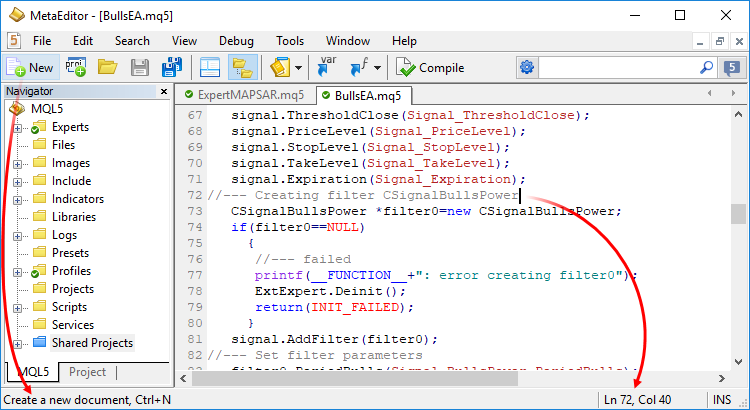 The line contains the following information as ordered from left to right:
Tips for the commands that appear when one puts the mouse cursor over them;

The current position of the cursor in the active window: Ln is the number of the line from the top, Col is the number of the column from the left side;

The indicator of pressing the "Insert" key. If it is not pressed then the "INS" symbols are displayed. In this situation, the text typing mode is normal. If the "Insert" mode is enabled then the "OVR" symbols are displayed. At that the indicator of the mouse cursor position in the file will blink with a black square. In this mode of text editing every typed symbols replaces the existing one.
The status bar can be hidden by unticking the corresponding option in the "View" menu.