Mailbox
This section allows you to work with the internal MetaTrader 5 mail system. All mails sent by a brokerage company are displayed here. Also, you can send a mail to the company's administrator via this section.
The mail's subject, sender's name and a date are displayed in the list of mails. To view the mail, tap on it.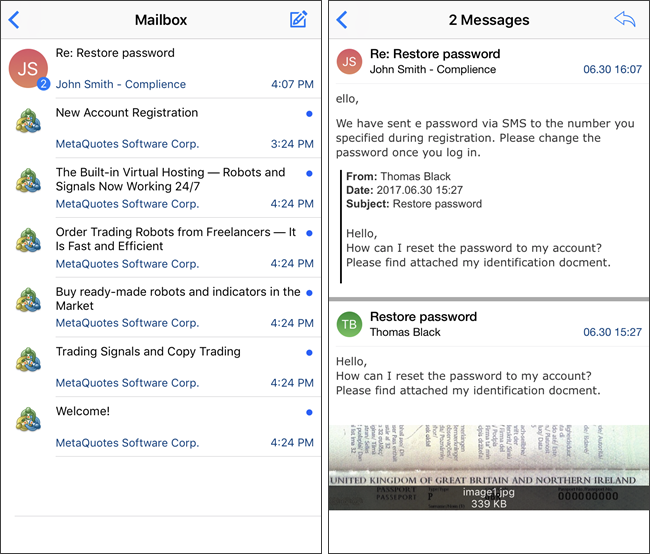 The headers of unread mails in the list are displayed in bold.